Plank Road Publishing
Recorder Revolutions - Wiegand - Classroom Recorder - Teacher's Edition/2 CDs
---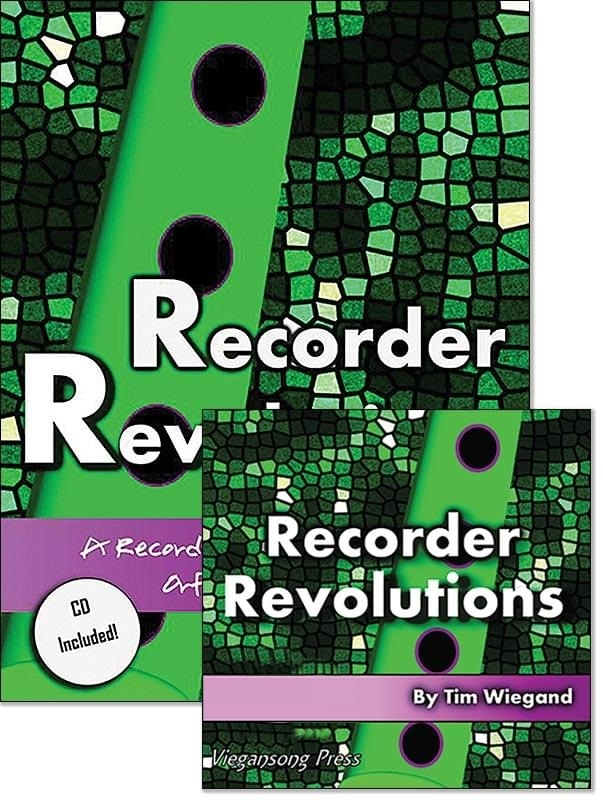 Product Videos :
YouTube Video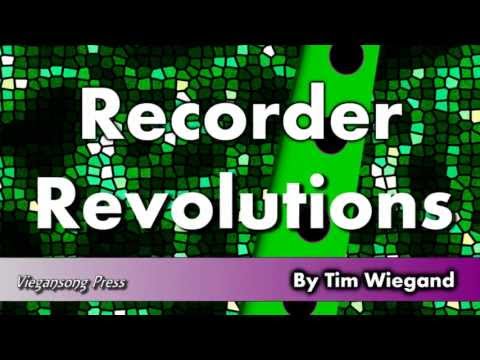 A Recorder Method Book For Orff Classrooms
Authors: Tim Wiegand
Format: Book with 2 CDs
Version: Teacher's Edition with 2 Audio CDs
This publication is an entire soprano recorder curriculum intended to get your kids motivated to learn how to read music! The Teacher's Edition includes songs, dances, games, and activities to help your students revolutionize their recorder playing. Includes two audio CDs with modern play-along tracks that both include and exclude the sound of the soprano recorder. Your students will love this modern new approach to learning the recorder.
Student Books
are also available.
Wouldn't it be great to just project songs from Recorder Revolutions onto your whiteboard so students can read music together as a class? Our IWB visuals will make the teacher's job easier. Simply press play on the screen and off you go! Visuals include playable song tracks, teaching tips, recorder fingerings, question and answer visuals, lyrics, scored recorder parts, and musical form. The CD-ROM includes one SMART Notebook file, one Promethean ActivInspire file, one PowerPoint file, and over 130 printable visuals!
Youtube video product demo
There are currently no questions for this product.
There are currently no reviews for this product. Be the first to write one!