Themes & Variations
Music Centers Kit 1 (Grades 3-6) - Harper - Game Boards
---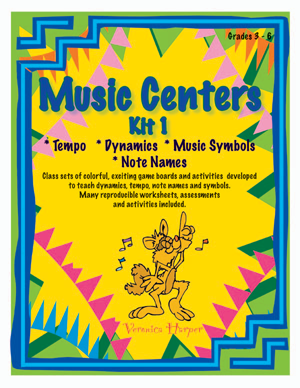 Author: Veronica Harper
Format: Game boards and reproducible sheets

Complete class sets of colourful, eye-catching and exciting gameboards developed to teach dynamics, tempo, note names and symbols. Students love this unique, hands-on and engaging approach to teaching music theory. This kit also includes many reproducible worksheets, assessments and activities as an added bonus. Gameboards can be enjoyed by beginners and advanced students. This kit includes activities for 6 or more centres and includes enough gameboards that everyone in your class can play! There are four different games in this kit.
There are currently no questions for this product.
There are currently no reviews for this product. Be the first to write one!