Since 1973, Levy's has been a leading manufacturer of guitar straps, gig bags, musical accessories, and other instrument straps.
Crafted in Canada and inspired by generations of musicians, our mission is to create one-of-a-kind, beautiful, cutting-edge designs for every musician. Levy's is an iconic brand that focuses on premium materials, innovation, attention to detail, superior customer service and commitment to the highest-quality craftsmanship.
All of our straps are crafted at the Levy's Leathers factory in Antigonish, Nova Scotia, Canada, 20 minutes from the northern coast and Northumberland Strait, and surrounded by beautiful, dense forest.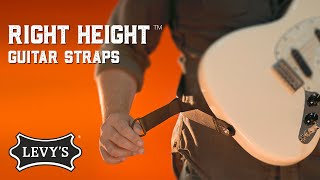 Levy's New Right Height™ Guitar Strap featuring RipChord™ Technology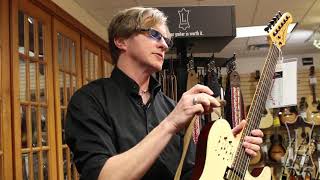 How to adjust and attach a guitar strap by Levy's
3'' Sundance Line Leather Guitar Strap - Geranium Whisky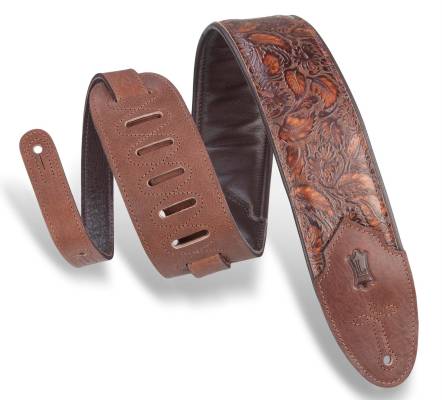 Two-ply embossed leather guitar strap with supple padding and garment leather backing. Features Western end tabs with floret stitched detail. Adjustable from 44" to 56"....
Polypropylene Guitar Strap with Polyester Ends - Brown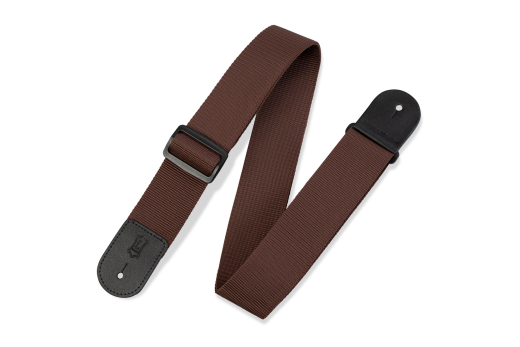 Polypropylene Guitar Strap with Polyester Ends - Tan