Sorry, this item is not available for purchase
Gear Hunter
EPIPHONE LES PAUL STANDARD 50S HERITAGE CHRY SBT
SKU: 725688
Model: EILS5HSNH
Serial: 20011520703
Quantity Available: 1
Condition: Used
---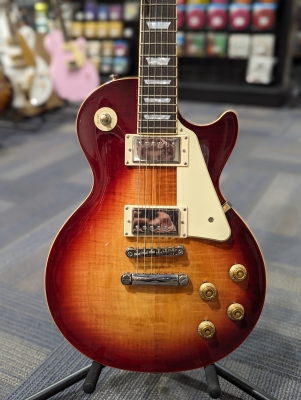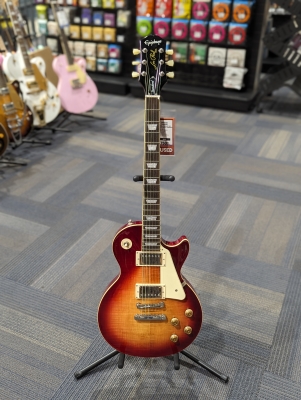 Buy From Store
Pick up at the store only. Contact Sudbury Ontario
This product may not come in original packaging.
---
Description
Epiphone's long friendship with Mr. Les Paul began in 1940 when Les built one of the world's first solid body electric guitars while working nights at the original Epiphone factory in Manhattan. Les' first solid body guitar, nicknamed the Log, would go on to inspire the Les Paul Standard, what many consider the greatest electric guitar ever made.

The Les Paul Standard 50s models are part of Epiphone's new Inspired by Gibson Collection and recreate the sound of 1950s era Les Pauls. Featuring a classic Mahogany body with a Maple cap and Mahogany neck with long neck tenon. Powered by ProBucker™ humbuckers with 50s style wiring and CTS electronics.