Sorry, this item is not available for purchase
Gear Hunter
Eastman Strings - VA80ST 13
SKU: 296356
Model: VA80ST 13
Serial: 85064-03
Quantity Available: 1
Condition: Used
---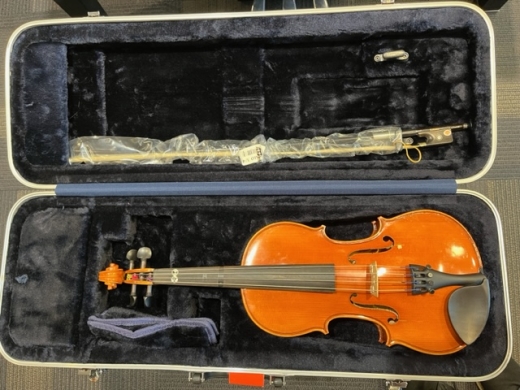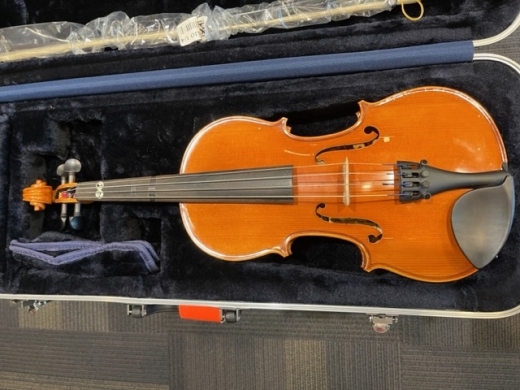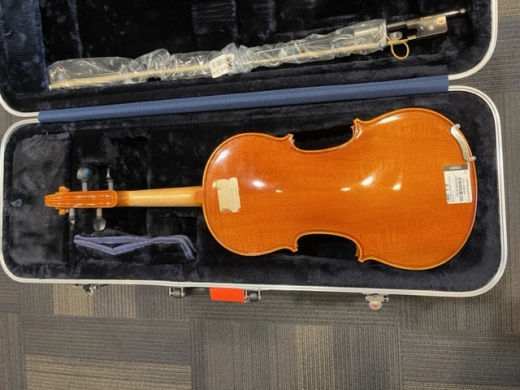 Buy From Store
Pick up at the store only. Contact Moncton New Brunswick
This product may not come in original packaging.
---
Description
Eastman Strings commitment to Old World hand-craftsmanship and quality solid tonewoods and fittings begins right here with this entry level viola. This model has received praise from the most exacting critics of all: school and private studio teachers. Not content to make a merely serviceable student viola, they have crafted these instruments by hand from seasoned tonewoods, and installed top quality ebony fittings. Samuel Eastman model 80 violas offer unparalleled quality of sound and playability in an entry level instrument.
Entirely hand-carved from solid tonewoods
Spruce top and maple back, ribs, and scroll
Ebony pegs, chinrest, and fingerboard
Genuine hand-inlaid purfling
80ST Outfit includes K.Holtz FG fiberglass bow and a molded thermoplastic oblong case
Viola available in sizes 16" - 11" in 1-inch increments, plus 15 1/2" and 16 1/2"