Edmonton Downtown - Piano Lessons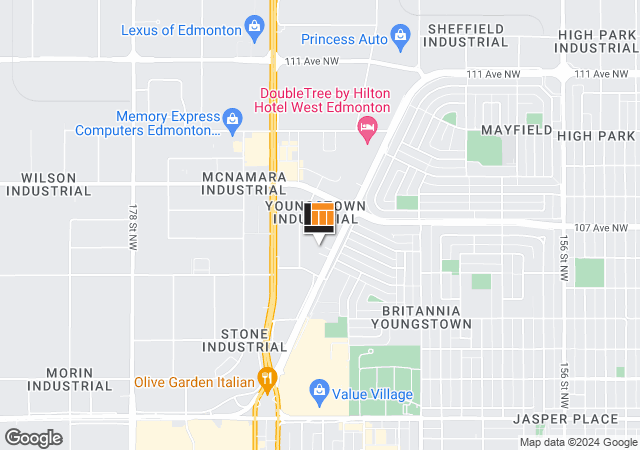 Natalie Gustafson
Lesson Coordinator




Lessons Located at our *NEW* Edmonton Mayfield Location.

10528 Mayfield Road
Edmonton, AB T5P 4X4
780-489-9764

[email protected]
This Location Offers:
Online Lessons
All Lessons
Private Lessons
Lessons Located at our *NEW* Edmonton Mayfield Location. 10528 Mayfield Road Edmonton, AB T5P 4X4 780-489-9764
Our Piano Teachers:
show all

Daymon Reay has an RCM, Music Composition Diploma from Grant Mac Ewan University and has been teaching for two years. Styles taught are pop, classical and jazz. Daymon offers lessons at our Edmonton Mayfield location. His rate is $28 per half hour.

Erica Van Drunen
(Piano)
Registration Request
Online Lessons: Yes
Erica Van Drunen is a pianist and vocalist with over 20 years of performance experience under her belt as well as over 15 years of teaching music to groups and private students. She was hooked on playing piano and singing for as long as she can remember. In 2004, she left Canada to go overseas and became a music teacher at a boarding school, an experience that inspired her to obtain a music degree. She graduated from Grant MacEwan University in Edmonton in 2006 with a diploma in jazz piano performance and then attended the Liverpool Institute for Performing Arts in England, where she completed a BA in music with a double major in songwriting and piano performance in 2010—and where she had the privilege of a private songwriting lesson with Sir Paul McCartney.

As a pianist and vocalist, Erica has performed on various artists' albums and released some of her own under the banner of her long-time band Seven Suns. She teaches in a way that makes music accessible and enjoyable for every student. As a musician and teacher with severe hearing loss, she is adept at meeting students where they're at and helping them capitalize on their individual strengths to find their own unique creative outlet through music. Her own experiences and challenges navigating the music world have given Erica all the tools needed to help others build musical confidence, create their own masterpieces, and play with passion. Erica offers lessons at our Edmonton Mayfield location. Her rate is $28 per half hour.

Monika Kowalczuk
(Piano)
Registration Request
Online Lessons: No
Monika Kowalczuk is an active musician, instructor and performer for special occasions. She earned her BA in Music at the King's University in Edmonton. With 20 years of training and teaching experience, she has been exposed to various styles and genres of music. She is involved in piano, harp, organ, voice, theory, ear training, harmony, choral music, various forms of dance, including ballroom, theatre, leading and attending workshops, planning and organizing events and performances. Some of her performances have been seen at the Jubilee Auditorium, Winspear, and Royal Alberta Museum. She has expanded to teach group classes with the Yamaha program and is constantly acquiring new techniques and approaches to expose students of all ages to the various aspects of music. As a teacher she strives to be kind, patient, creative, imaginative, fun loving and is committed to having each student excel in their best possible way, whether for an exam, recital or for personal knowledge and enjoyment. Monika offers lessons at our Edmonton Mayfield location. Her rate is $28 per half hour.