Vancouver - Upright bass Lessons
368 Terminal Avenue
Vancouver, British Columbia, V6A 3W9

---

Lesson Centre: Phone or Text (604) 682-5215
Store Phone: (604) 734-4886
Fax: (604) 736-4321

Lesson Centre Email: vancouverlessons@long-mcquade.com
Store Email: vancouver@long-mcquade.com

Lesson Centre Hours
Monday: 1:00pm - 9:00pm
Tuesday: 1:00pm - 9:00pm
Wednesday: 1:00pm - 9:00pm
Thursday: 1:00pm - 9:00pm
Friday: 1:00pm - 9:00pm
Saturday: 10:00am - 6:00pm
Sundays: 12:00pm - 5:00pm
**Extended lesson hours on Sundays from 10-6pm beginning March 1st, 2020**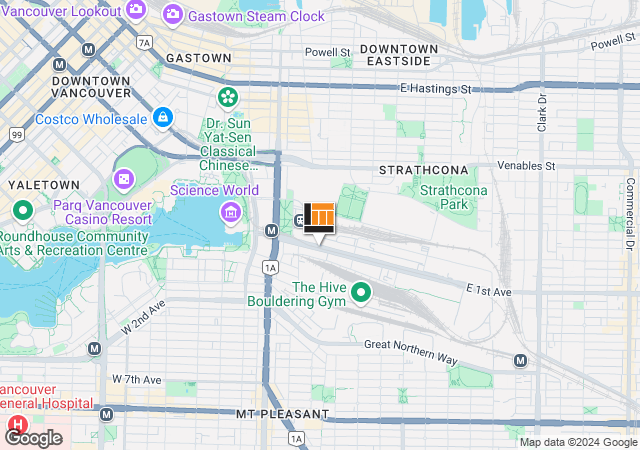 This Location Offers:
Online Lessons
All Lessons
Private Lessons
Group Lessons
For dates and information on group classes, please contact the lesson centre directly.
Rock skool
Group theory
Young music explorers (orff)
Chamber music
Group drum class
Flute ensemble
Our Upright bass Teachers:
show all

David Spidel
(Bass, Upright Bass)
Registration Request
Online Lessons: Yes
Electric and Upright Bassist David Spidel has toured the world from Victoria, BC to Tehran, Iran. He is a current member of musical groups: XL The Band, Kaveh Yaghmaei, Martone, The Collektiv, and The Phonix. Fluent in all genres and indefinitely curious, David brings his experience and seemingly limitless patience to your disposal. David has performed/recorded with: Joe Satriani, Chad Kroeger, Kid Rock, and Bif Naked to name a few. His rate is $27 for half hour.