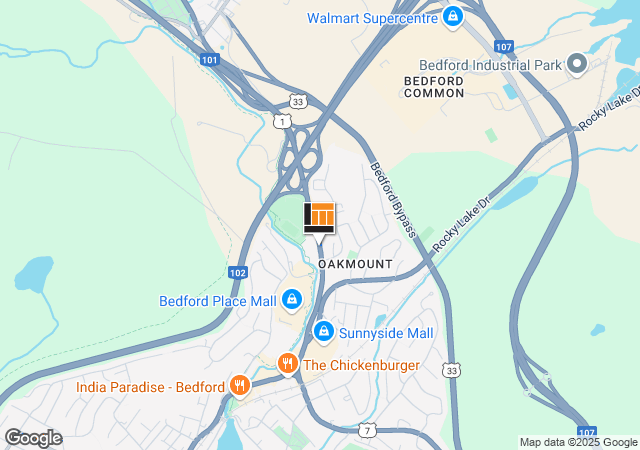 This Location Offers:
Private Lessons
The largest Music Lesson Centre in Nova Scotia is located at 1717 Bedford Highway. There are currently 20 teaching studios with plenty of parking available on site. Our facility includes space for recitals and group classes (such as ukulele sessions, vocal camps, band jams, and lots more). Committed to excellence in music instruction, the L&M Bedford location has over 35 of the best qualified music teachers in the business. Our instructors are active in the local music scene and/or have degrees from reputable post-secondary institutions. Private or semi-private music lessons of 30, 45, or 60 minutes are offered here at affordable rates, and there's no registration fee. Instruction is available on all popular musical instruments ~ including piano, guitar/bass, voice, drums, violin/fiddle, cello, brass, and woodwinds ~ as well as on recorder, mandolin, banjo, lap-steel guitar, ukulele and oud. Also offered are lessons in theory, songwriting/composition, and looping. Any age, any stage, whatever one's musical goal, we have a suitable instructor who will be happy to assist either the student wanting to learn music simply for the sheer enjoyment of playing an instrument or one preparing for RCM examinations. If you're looking for music education in a fun, supportive environment, phone 902-496-6986. Whether you're registering for lessons or looking for more information on our programs, Matt and Joanne look forward to your call.
Group Lessons
Adult ukulele class
All ages choir
Rock bands
Our Cello Teachers:
show all

Colin Matthews
(Cello)
Colin studied music at Dalhousie and McGill Universities. In his career as chamber musician and orchestral cellist, Colin has played with L'Orchestre Symphonique de Laval, the Thunder Bay Symphony, the Kingston Symphony as acting principal cellist and soloist, at the Ottawa Valley Chamber Music Festival and 'New Music in New Places', and as guest performer for the Scotia Festival of Music. Colin has recorded for film scores, CBC radio broadcasts, and two CDs produced by New Music North and Gatto Dolce. He was cellist for the critically-acclaimed stage production The Satchmo Suite and is cellist for the duo Gatto Dolce. Colin's rate for a 30-minute private lesson is $24.