London North - Guitar Lessons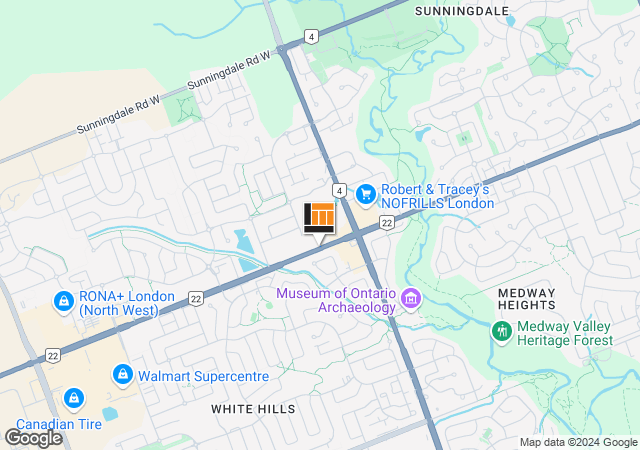 Emily McCorkle
Emily is a graduate of the University of Windsor, where she completed both her Bachelor of Music and Bachelor of Education and is a member of the Ontario College of Teachers. Primarily a vocalist, she has also studied piano, clarinet, and the fundamentals of band instruments. Throughout her musical career she has taught privately, and has performed with various vocal and instrumental ensembles. Emily aims to create an inclusive community at the lesson centre that encourages an appreciation of all art forms.
This Location Offers:
Private Lessons
Private lessons description ...
Group Lessons
Ask about our SUMMER ROCK SKOOL! Play popular songs, learn about lighting, live sound and some excellent rock history... and of course, the final performance for admiring fans (family & friends). ROCK ON under the skilled guidance of our experienced instructors! Call/Text 519.439.0102 or email us for details.
Rock skool
Our Guitar Teachers:
show all
André McEvenue
(Guitar)
André McEvenue is an active young composer and guitarist in the Canadian music scene, and has collaborated with numerous artists, including the Toronto based, Vaso String Quartet (String Quartet 2018), Reverb Brass (Whorls 2017), and The Array Music Ensemble (Fantigue 2019). His work has received regular premieres at the Newfound Music festival in St. John's, NL: (Moirai 2016, Shai'Hulud 2015, Structures in the Sand 2014), and he has also been featured as a young composer in the Tuckamore Music Festival (Somewhere Between Us 2017). In 2018, André completed his Master's degree. His thesis composition, Capriccio for Mixed Ensemble and Piano was premiered in London, Ontario, under the direction of conductor, Simone Luti.

As a guitarist, André has performed in solo and chamber recitals in festivals and concerts across Canada. He has played in numerous ensembles, including the Cambrian College Guitar Quartet, the Memorial University Jazz Band, and the St. John's funk band, Cabot Power. Most recently, André took part in the 2019 Orford Summer Academy in Quebec, and in September 2019 he commenced a PhD in composition at Western University in London, where he currently resides.

Calvin Hayes
(Guitar, Ukulele)
Calvin holds degrees with distinction in classical guitar performance and education from Lakehead University, with OCT qualifications. He has begun a strong performance career in concerts with the Thunder Bay Symphony Orchestra and Thunder Bay Symphony Chorus as well as the Elmer Isler Singers. In addition, he has premiered compositions by Canadian composers Darkened Chepil Reidsville, W. Ben Brown, and Timo Pehkonen. In 2017, he released his first book of original compositions for classical guitar. He also has over ten years experience in many genres of music including classical, rock, metal, blues, funk, folk, and bluegrass. Calvin's rate is $24.00/half-hour private lesson.

Gavino Oresta
(Guitar)

Jessica Buscema
(Guitar)
A recent graduate of Western's classical guitar program, Jessica began teaching guitar privately at the age of 16 in Sarnia Ontario. Since then she's had the chance to work in the Sarnia and London areas as both a performer and a community music educator. Jessica is excited to teach all styles of guitar, music theory, and improvisation! Her rate is $24 per half-hour private lesson.

Rick McLeod
(Guitar)
Rick started teaching guitar in the early '70s in local music centers, evening classes at Fanshawe College and lunch classes in local Separate Schools. He worked on the guitar curriculum committee for Yamaha Canada Music where he assisted in editing, testing and contributed original material to the Yamaha Guitar Method Series. He also was involved in writing articles for the national newsletter, adjudicating music festivals, working as a clinician at music camps and teacher seminars in Ontario, Manitoba, Alberta and British Columbia. Rick also enjoys playing live on guitar or as a drummer with the Royal Scots O'Mocha. His rate is is $24.00/half-hour private lesson.

Santiago Izaciga
(Guitar, Electric Bass)
Santiago is a professional musician with emphasis in music production and song-writing, and has been teaching guitar and bass for over 10 years. He graduated with honours from Fernando Sor Music School in Bogotá, Colombia, where he had the chance to study under internationally renowned teachers such as Frank Gambale, Mike Stern, Tom Coster, Richard Bona, Horacio "El Negro" Hernández, Sergio Solano (Shakira), and Oscar Stagnaro, among many others. Nevertheless, Santiago considers himself to be in constant learning and gets as much from students as he provides. He likes exploring sound and is an avid collector of all kinds of music. When not teaching, he can be found working at Prevail Music Studio in London, where he currently exercises as manager and head producer.

Steven Janisse
(Guitar, Ukulele)
Steven graduated with distinction from the University of Windsor's B.Mus. program and holds an M.A. in Music Theory from the University of Western Ontario, where he is currently pursuing a Ph.D. Over the past decade, Steven has developed his passion for music through a variety of experiences as a performer and an educator. He has taught guitar, ukulele, music theory, and musical skills to students of all ages at private studios, community centres, and universities. His performance background as a guitarist and vocalist includes forays into the classical, rock, folk, sacred, blues, and jazz genres. Steven's goal is for students to enhance their appreciation of music by studying, practicing, and performing while having a lot of fun along the way! His rate is $24.00/half-hour private lesson.