9833 Markham Road
Markham, Ontario, L6E 0E5

---

Lesson Centre: Phone or Text (905) 471-5322
Store Phone: (905) 209-1177
Fax: (905) 209-1463

Lesson Centre Email: markhamlessons@long-mcquade.com
Store Email: markham@long-mcquade.com

Lesson Centre Hours
Holiday Hours: Closed from Tuesday, December 24 to Wednesday, January 1. Lessons resume Thursday, January 2 unless otherwise indicated by your teacher. Happy Holidays!

Monday: 1:00pm - 9:00pm
Tuesday: 1:00pm - 9:00pm
Wednesday: 1:00pm - 9:00pm
Thursday: 1:00pm - 9:00pm
Friday: 1:00pm - 9:00pm
Saturday: 10:00am - 6:00pm
Sunday: 10:30am - 3:30pm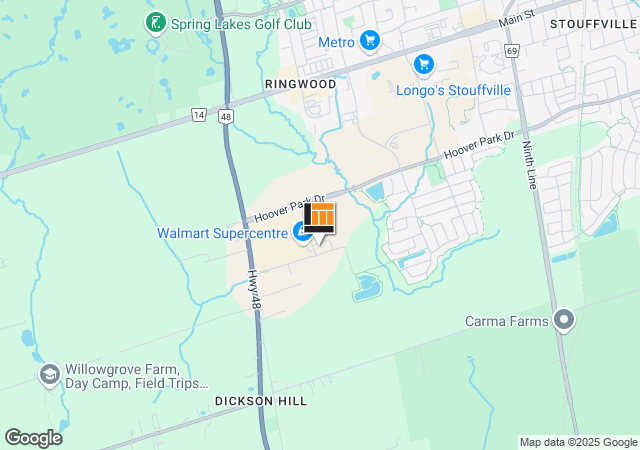 This Location Offers:
Private Lessons
Group Lessons
Inquire for more details and start dates. Registration is available on a first come, first serve basis.
Children's piano party
Rock skool
Group theory levels 5-8
Adult guitar jam
Youth choir
Our Guitar Teachers:
show all

Aaron Bales
(Guitar, Ukulele)
Aaron has been giving guitar lessons for over 15 years, currently in the Markham area. A student of rock/metal early in life, he soon progressed to study classical guitar through the Royal Conservatory of Music. Aaron then shifted his focus to Jazz and Jazz Fusion styles, and became an honours graduate in the Jazz Guitar program at Humber College. After his studies, Aaron found a rewarding passion in teaching. Aaron loves teaching a variety of musical styles (Rock, Metal, Jazz, Classical, Blues, Funk, Pop, Folk, Song writing, Shred and Improvisation) and has seen success with students of all ages, from beginner to College/University preparation. Some of Aaron's musical accolades include: In 2010, he was hired to demonstrate amps at winter NAMM (National Association of Music Merchants), and a few years later, he backed up Sarah Brightman on CTV Morning. With a vast array of styles under his belt and experience performing with numerous bands and ensembles, Aaron is eager to pass on and share his experience with students of all musical leanings.

Aaron's rate is $27.00/30min lesson.

Al Rowe
(Guitar, Voice, Ukulele)
Al holds a Bachelor of Music Degree from Humber College. He teaches lessons for guitar, voice, ukulele, piano, and music theory in Markham. He has spent numerous years teaching, performing on national tours, and taking part in projects with some of the music industry's most widely acclaimed recording artists, including The Jonas Brothers and Demi Lovato (Camp Rock 2: The Final Jam). Al's most recent recording was produced by Tommy Mac of the multi-platinum band Hedley. Al enjoys teaching all genres including rock, pop, classical, and jazz, and students of all ages.

Al's rate is $26.00/30min lesson.

Carlo Bianchini
(Guitar, Voice, Piano, Ukulele)
Carlo has been instructing guitar, voice, and beginner piano lessons in Markham for approximately 24 years. With a caring personality and strong background in diverse styles (Rock, Classical, Pop, Jazz, Blues, etc.), he is dedicated to creating a fun and inspirational learning environment. Vocally, Carlo has been trained privately in Bel Canto technique and Speech Level Singing made popular by Seth Riggs, who worked with such greats as Michael Jackson, Prince, Stevie Wonder, and Madonna. As a Singer/Songwriter, Carlo's original music has been heard on radio across Canada, the U.S., Europe, and the U.K., prompting tours and shows on stages such as The C.N.E. Bandshell, Molson Ampitheatre, and Canada's Wonderland. Carlo has performed locally for The Unionville Jazz Festival, Markham's Music Festival, and Markham's 3rd Annual Gala For Giving event. Carlo has also been called upon to judge up and coming talent in acting, singing, and dancing, and was one of the judges for the World Championships of Performing Arts for which finals are held in Hollywood, California.

Carlo's rate is $28.00/30min lesson.
Charles Collymore
(Guitar, Bass, Ukulele)
Charles is a Humber College graduate of Music and has been teaching lessons in Markham for over 10 years. He has taught guitar, bass guitar and theory to students of all ages and experience levels. He performs and teaches numerous styles of music including funk, rock, pop, jazz, r&b, soul, fusion and hip hop to name a few. He has performed with bands both locally and internationally in Toronto, New York, Budapest and Prague. Some of these acts include JUNO nominated artist and activist Emmanuel Jal, Tanika Charles and The Muso Project. Charles is also a seasoned studio musician. Charles is also a composer and the band leader of Toronto's hip hop/Soul band PHATBACK.

Charles' rate is $25.00/30min lesson.

Christian Anderson
(Guitar, Bass, Theory)
Christian is a graduate of Musician's Institute (GIT) in Hollywood, California. Currently in Markham with over 10 years of teaching experience, he works with students of all experience levels - delivering personalized instruction in pop, rock, blues, metal, and shred guitar styles. Lessons are designed to fit with the goals and learning styles of each individual student, and include a wide range of subjects such as technique, theory, music reading, ear-training, improvisation, and performance coaching. Christian released a solo guitar album in 2012 and is currently lead guitarist in the modern rock band, Affinity. He has studied with the world-renowned musicians Rusty Cooley, Alex Machacek, Scott Henderson, Terry Syrek, and Carl Schroeder. Christian's live performance experience includes playing shows at several of Toronto's larger venues such as the Sound Academy, Phoenix Concert Hall, and the Canadian Indie Music Awards, in addition to gigging regularity at just about every rock venue in Toronto.

Christian's rate is $27.00/30min lesson.

Julian Jannetta
(Guitar, Ukulele)
Julian holds a Bachelor of Arts Degree in Music (with high distinction) from York University, and a Bachelor of Education from Niagara University. Julian grew up studying RCM Classical guitar, and has delved into various genres, including rock, blues, jazz, classical, pop, instrumental, flamenco, and fusion. He is primarily influenced by rock virtuosos Steve Vai and Nick Johnston, as well as jazz guitarist Joe Pass, and has studied privately with Rob McDonald and Mark Patterson. As a performer, he has played alongside artists, such as Vita Chambers, Eleven Past One, Crystalyne, and Courage My Love. Currently in the Markham area, he possesses a true passion for education, and enjoys giving lessons to students of all ages and levels.

Julian's rate is $25.00/30min lesson.

Noah Leibel
(Guitar, Bass, Banjo, Ukulele, Mandolin)
Noah holds a Masters in Music from the University of Toledo in jazz performance, a Bachelor of Fine Arts from Concordia University, a performance certificate from the Musicians Institute in California and also is an OCT certified teacher currently teaching for the York Region District School Board. Noah plays a wide variety of musical styles including Jazz, Blues, Country, Bluegrass, and Funk. Noah gives lessons for Guitar, Bass, Banjo, Mandolin and Ukulele. He can be heard performing around Markham and the GTA at Corporate events in a variety of bands.

Noah's rate is $28.00/30min lesson.

Paul Buchinger
(Guitar, Bass, Theory, Ukulele)
Paul has been teaching guitar lessons around Markham for over 14 years. With a patient and enthusiastic attitude towards teaching, he has assisted students of all ages, levels, and styles and inspires students with methods for proper technique and theory reading in Jazz, Rock, and Funk. For the past few years Paul has taught students with materials suitable for just-for-playing, gigs, and theory.

Paul's rate is $28.00/30min lesson.

Steven Clark
(Guitar, Bass, Theory, Composition)
Steve has over 30 years of playing and teaching experience around Markham and the GTA. He has been giving guitar lessons at Long & McQuade since 2006, all levels and ages. Genres include rock, jazz, blues and classical. Steve has been involved in music programs and workshops in Toronto and New York with prominent musician/composer Richie Beirach, guitarist George Botley (Berklee College), Howard Spring and John Gittens (York University). Steve is still leading his own bands, writing, playing broadway style shows and international music festivals (Toronto International Jazz Festival). He is very passionate about teaching and the performing arts.

Steve's rate is $28.00/30min lesson.