North York - Drum set Lessons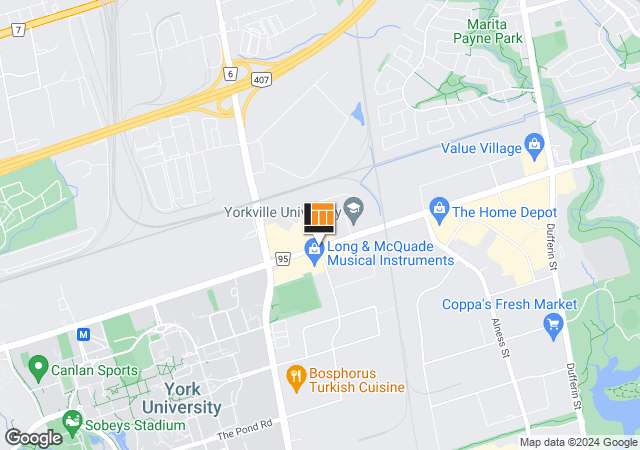 This Location Offers:
Online Lessons
All Lessons
Private Lessons
Private lessons include individual, weekly instruction by professional adult musicians. Monthly tuition payments reserve a weekly lesson time, allowing teachers to prepare specialized curriculum. Students are expected to practice daily at home to maintain consistent progress. ** Online lessons are available ** Contact: [email protected]
Group Lessons
Group programs are a great way to develop listening skills and confidence, working together to create musical outcomes. Weekly sessions include small group instruction and performance opportunities. All students must be committed to weekly attendance and involved in class participation. Starting from 10 weeks for $200. Many sessions continue monthly. * ALL GROUP CLASSES HAVE BEEN POSTPONED
Rock skool
Jazz band
Theory
Cello ensemble
Junior rock skool
Our Drum set Teachers:
show all
Jaden Spanier
(Drum Set)
Registration Request
Online Lessons: Yes
BMusic
Jaden Spanier is a multi-award winning drummer raised in the Beaches area of Toronto. He began performing as a professional at age 16. He recently graduated from Humber College where he had the privilege of studying under some of Canada's top musicians, most notably Larnell Lewis and Mark Kelso. Jaden is known for being a versatile performer. He performs in Rock, Jazz, Funk and Pop groups. Jaden has appeared on over 20 album recordings and is known for his studio session work. Jaden is a passionate teacher and enjoys working with all levels of students.
Jaden's rate is $25/half hour.

Keagan Eskritt
(Drum Set)
Registration Request
Online Lessons: Yes
BMus
Keagan Eskritt is a drummer, arranger, and educator currently based in Toronto. He is a recent graduate of the University of Toronto Music program, where he received his Bachelor's Degree in Music Performance. While Keagan is known primarily as a freelancing musician, he also holds the drum chair for several projects in the Toronto area, including Big Smoke Brass, the Marie Goudy 12tet, and Chelsea and the Cityscape. His musical specializations include Jazz, Hip-Hop, R&B, and Pop.
Keagan's rate is $26/half hour.

Mark Athanasiadis
(Drum Set)
Registration Request
Online Lessons: Yes
B.A Music
Mark is a drummer and percussionist based in Markham, Ontario. He recently graduated from Humber College with a Bachelor of Music degree with Honours, where had the privilege of studying with some outstanding faculty including Paul DeLong, Larnell Lewis and Mark Kelso, and winning multiple awards/scholarships. Mark is very-well adaptable to playing various genres including Pop, Rock, Funk, R&B, Jazz, Latin, and Progressive Metal. He encourages his students to take it one step at a time, always have fun, and never give up.
Mark's rate is $24/half hour