Watch to WIN our Touché Giveaway!
This event has expired.
Here's how you could win an Expressive E Touché SE + Arché plug-in suite, valued at over $700!
Step 1 > Subscribe to our YouTube channel
Step 2 > Watch our video of the Expressive E Touché & Touché SE from The NAMM Show
Step 3 > Leave a comment on the YouTube video page telling us your favourite feature of the Touché SE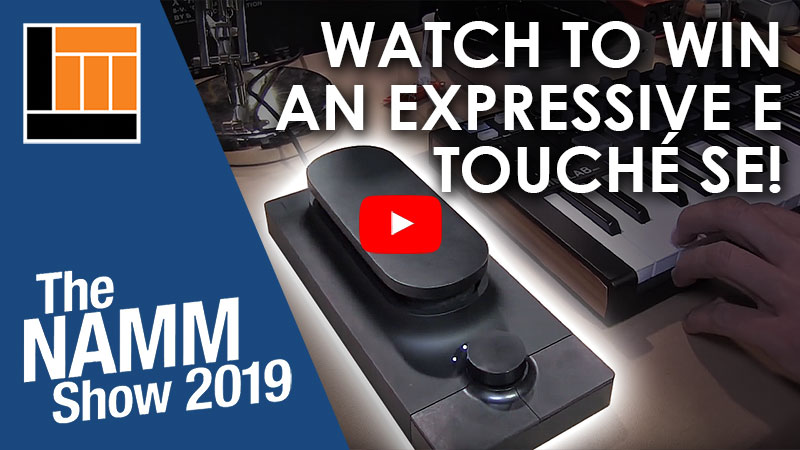 Contest ends 11:59pm on February 18th, 2019. Entrants must be residents of Canada and Subscribers to our YouTube channel to be eligible to win. Winner will be notified by response to their comment on YouTube on February 19th, 2019.
Date: February 8 - February 18, 2019 / 8 février au 18 février