Proudly Serving the Music Community Since 1985
PRS is driven by a culture of quality and the belief that guitar building is an ongoing process of discovery. Every PRS guitar, bass, and amplifier is based on decades of testing, rethinking, and reinventing. From Paul Reed Smith's attic workshop in Annapolis, Maryland to a state-of-the-art factory in Stevensville, Maryland, PRS has remained devoted to the guitar's rich heritage while pushing the curve beyond what others consider perfection. PRS and PRS SE electric, acoustic, and bass guitars as well as PRS amplifiers have proudly provided some of the world's most renowned musicians with instruments since 1985.
A Culture of Quality
The PRS culture is one of quality. There is an individual pride and sense of ownership surrounding everything we make. Guitar and amplifier building are very personal things, which are directly reflected in PRS instruments. Striving to build guitars and amps that speak to you as soon as you pick it up, PRS craftsmen pay attention to every step of the process down to the smallest components and finest tolerances. No detail is overlooked, from the drying of tonewoods to "tap-testing" amp tubes. If you're looking for a professional quality, high-performance instrument or amplifier, PRS builds that for you.
The Ongoing Process of Discovery
Guitar and amp building is an ongoing process of discovery. PRS remains devoted to the craft and the rich heritage of instrument making while exploring new technologies that will enrich PRS products with uncompromised tone, playability, and beauty. From the PRS patented tremolo and piezo system, to double action truss rods and locking tuners, and all the way down to strap buttons and control knobs, PRS guitars are a culmination of innovation built with proprietary parts and processes.
The success of PRS depends on the ability to listen and implement positive change. And with the intangible quest for tone as the ultimate goal, innovation will remain at the forefront of PRS.
From the Practice Room to the Largest Stage
PRS guitars and amplifiers have made their way into the hands of everyone from the first-time student, to the bedroom songwriter, to the weekend warrior, to the internationally touring artist. Known for versatility and reliability, PRS guitars and amplifiers are a solid choice whether it's your first guitar or an addition to your arsenal.
Carlos Santana, John McLaughlin, Mark Tremonti, Mikael Akerfeldt and Fredrik Akesson of Opeth, Orianthi, Warren Haynes, and Derek Trucks are among the artist who choose PRS. Join the ranks of PRS players today.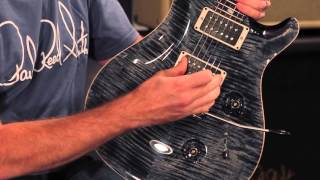 Custom 24 Demo | PRS Guitars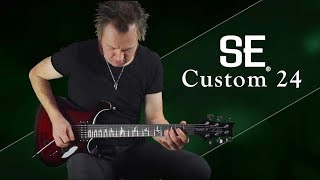 The PRS SE Custom 24 | Demo by Simon McBride | PRS Guitars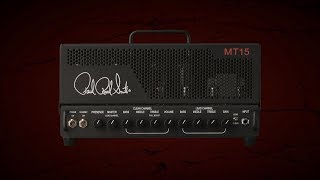 The PRS MT15 | Mark Tremonti's First Signature Amplifier | PRS Guitars