Nous demeurons ouverts , mais la clientèle ne peut être admise dans nos établissements. Vous pouvez effectuer une commande en ligne sur notre site web et choisir l'option ramassage en magasin, ou encore nous téléphoner au numéro ci-dessus pour faire préparer et payer votre achat .
Les services de location, de financement et de cours de musique en ligne sont toujours disponibles.
L'argent comptant n'est pas accepté .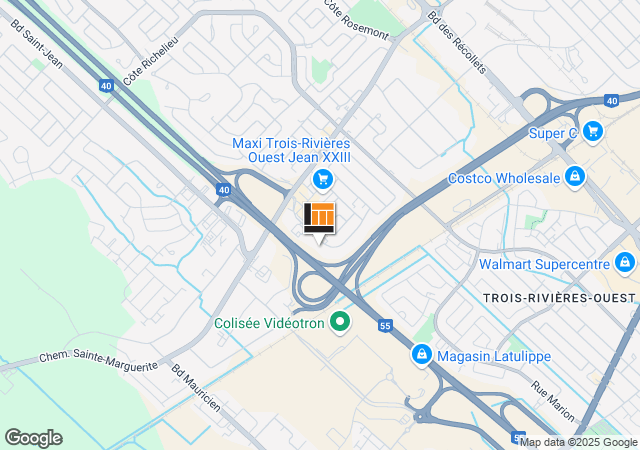 Directions to Long & McQuade Trois-Rivieres
If you're coming from the east, take Highway 40 West towards Montréal and take the exit for Highway 40 West/Highway 55 North/QC-155 North towards Montréal/Shawinigan; then follow exit 183 towards Boulevard Jean XXIII Est. Continue straight on Corbeil Street; we are located at 6125.
If you're coming from the west, follow Highway 40 East towards Boulevard Saint-Jean in Trois-Rivières. Take exit 183 from Highway 40/Highway 55 South/QC-155 South. Take Boulevard Jean-XXIII towards Corbeil Street, which will be on your right. We are located at 6125.
Services offered at this location
In order to provide our customers the highest level of service, we offer the following:
Fully equipped electronic service department
Guitar repair shop with a qualified luthier
In-house financing
Equipment rentals in all of our departments
Our trusted specialists are on hand to answer your questions and guide you along the way. Planning an event? Our PA Department will have what you're looking for. We rent everything you need from speakers to lights. You'll be taken care of by specialists who know what it takes to make your event a success.
About our Trois-Rivières Location
With over 25 years experience as Musique Daniel Cote and now Long & McQuade, we provide you the most experienced team in town.