Long & McQuade
$100 Gift Card
SKU: #

185641
|
Model: #

GIFT 100
|





Product Reviews

2 Reviews
Write a Review
---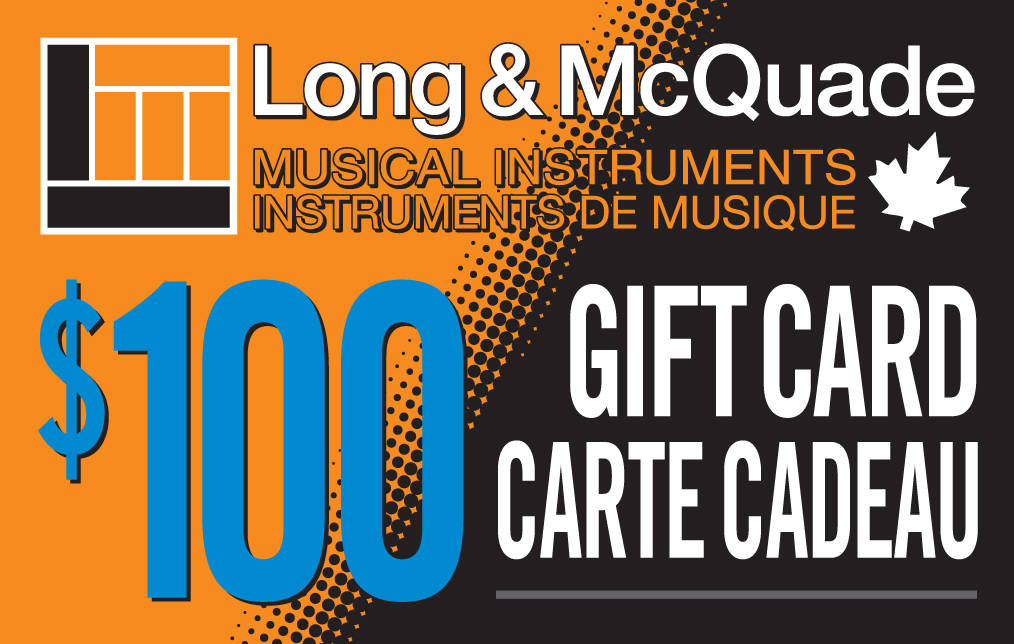 Give the gift of music. A $100 gift card redeemable at any Long & McQuade location!




***GIFT CARDS ORDERED ONLINE WILL BE DELIVERED ELECTRONICALLY VIA EMAIL***
35.172.111.47
CCBot/2.0 (https://commoncrawl.org/faq/)
Not a bad gift card ... maybe some improvements
5 of 7 customers found this review helpful
Features





Quality





Value





Overall





Product Experience
I own it
Closest Store
Moncton, New Brunswick
Well I bought this gift card once and I'm going to buy it again (electronically online! (So avant-garde)! I feel that the digital online version lacks the physical feel of a real plastic gift card (perhaps, plastic sounds rather cheap ... so maybe acrylic gift card has a better sound ... or perhaps "ancient tectonically pressurized organic compound material" sounds quite good [ gotta think of the marketing angle!] ... kind of like how 'laminated wood' sounds better than plywood). Anyway. I felt that when I got a physical gift card, I could appreciate it's smooth surface with raised embossed text and glossy finish and rounded corners ~ it gave me an immediate sense of tactile satisfaction! When I plucked a corner, I felt I could appreciate the tone somewhat (the same kind of appreciation of tone as one might have for a genuine Fender Strat plastic pick-guard and how it might affect the guitar tone ... old plastic from the 1960's probably giving more of that old school vibe than this modern plastic! Maybe the oil they dredged up was different 'back in the day'! ~ from older and deeper layers of extinct plants and dinosaurs! Anyway, I got the e-gift card and so I lacked the immediate physical interaction one might get with a real genuine plastic gift card but deep down I know someday, that my stash of purchased L&M e-gift cards will allow me to waltz into my nearest Long & McQuade outlet and buy that guitar I want! So physical or not, these gift cards are a great way to selfishly gift yourself in the future by hoarding them for some time until you can strut into your nearest Long & McQuade like John Travolta in Saturday Night Fever (cue that Bee Gee music!) .... and get that [email protected]$$ gear you wanted for so long! So I give the physical or the electronic gift card full marks in all categories. They're a wonderful thing!
Posted by

David King

on

Aug 27, 2021
How can anyone mark this down
4 of 5 customers found this review helpful
Features





Quality





Value





Overall





Product Experience
I own it
Closest Store
Moncton, New Brunswick
How can anyone mark this anything but a full 5/5! This gift card is made of an exceptional thick glossy plastic that I would be honoured to have as a custom pickguard! I am also quite sure that picks made of this caliber of thick plastic would have an excellent "Tone" (tm) that would improve anyone's sound that only gear costing $1000+ could achieve! Likewise, If you get the electronic gift card, it is of superb quality bytes and is a very wonderfully appealing email! I have never gotten an email that was so expertly designed and concisely informational!
Posted by

David KIng

on

Apr 6, 2021