Locations
501 boulevard Harwood
Vaudreuil-Dorion, Québec, J7V 7W2 450 510-1909
Phone Number: 450 510-2140
Email: vaudreuil@long-mcquade.com
Lesson Centre Email: ecolevaudreuil@long-mcquade.com



HORAIRES DES FÊTES 2022 EN DÉCEMBRE
(dec.12-23)

OUVERT LES DIMANCHES EN DECEMBRE AVANT NOËL!

dimanche: midi à 17h
lundi: 10h à 20h
mardi: 10h à 20h
mercredi: 10h à 20h
jeudi: 10h à 20h
vendredi: 10h à 20h
samedi: 10h à 17h

LUNDI DÉCEMBRE 26: 13h à 17h
FERMÉ : dimanche 25 décembre et dimanche 1er janvier.

Store Hours


Lundi : 10 h - 18 h
Mardi : 10 h - 18 h
Mercredi : 10 h - 18 h
Jeudi : 10 h - 20:00 h
Vendredi : 10 h - 20:00 h
Samedi : 10 h - 17 h
Dimanche : Fermé.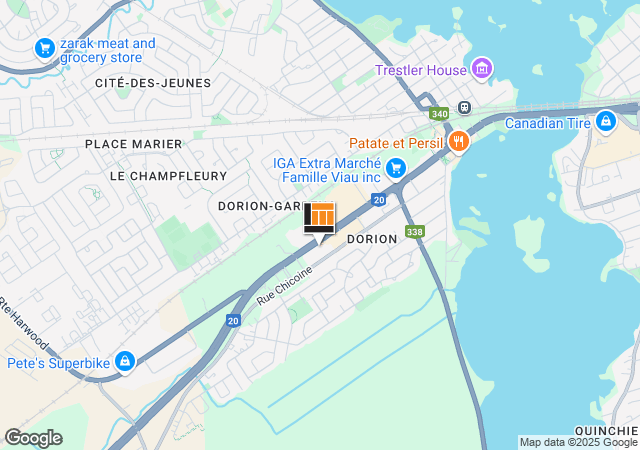 Directions to Long & McQuade Vaudreuil-Dorion
Our store is conveniently located on the 501 Harwood (20 HWY) in Vaudreuil-Dorion.
Services offered at this location
Daily, weekly and monthly rentals of musical instruments and audio equipment
Easy musicians friendly financing options
We offer music lessons for all ages, skill levels and instruments!
About our Vaudreuil-Dorion Location
Opened in 2003, Musiplexe became Long & McQuade in November 2018. We have the best brands and the most courteous service at Long & McQuade, where you can buy, rent, trade, repair and sale your music gear.
Music Lesson Centre
Long & McQuade's Music Lesson Center in Vaudreuil-Dorion features professional studios, highly qualified teachers and private instruction for all ages, levels and styles.
We teach lessons in:
piano
vocal
guitar
bass
ukulele
merlin
drums & percussion
violin
composition
Theory
College admission
and more!
Register for music lessons today! Call 450-510-2140 or email-us at [email protected] for details.