Avant de vous déplacer veuillez contacter votre succursale (450-510-2140)
Pour info École de Musique - Veuillez écrire au ecolevaudreuil@long-mcquade.com
car les responsables font du télé travail à l'extérieur de notre magasin
Pour pallier à la situation et pour votre sécurité plusieurs mesures ont été prises :
Des mesures d'hygiène très strictes et contrôlées en succursale.
ACHATS PAR LIVRAISON SEULEMENT
Tous les achats de produits neufs sont admissibles à un Rabais-livraison. Dans la plupart des cas, cette réduction couvrira les frais d'expédition en totalité.
Si ceux-ci dépassent l'escompte alloué, vous ne paierez que la différence entre le rabais et le coût réel de la livraison. Tous frais additionnels seront clairement affichés sur notre page de paiement.
Les promotions propres à chacune des succursales et celles de notre section Aubaines sont exclues de ce Rabais-livraison.
-Service de livraison seulement (paiement par carte au téléphone avec carte d'identité)
-Nous continuons le service de financement
-Nous acceptons les locations (1 mois et plus)
-Nous acceptons les retours de location (communiquer avec Sébastien Caza au 450-510-2140 ou scaza@long-mcquade.com)
-Nous n'acceptons plus les retours d'achat jusqu'à nouvelle ordre
-Nous suspendons notre service de réparation
Si vous recherchez un produit et que nous ne l'avons pas en magasin nous avons probablement l'équivalent en succursale.
Nous vous invitons à nous appeler au 450-510-2140 pour trouver une solution à vos besoins.
L'équipe de Long and McQuade vous souhaite de la santé et pour ceux qui doivent rester à la maison profitez-en pour pratiquer.
Long and McQuade
Là où la musique commence et continue !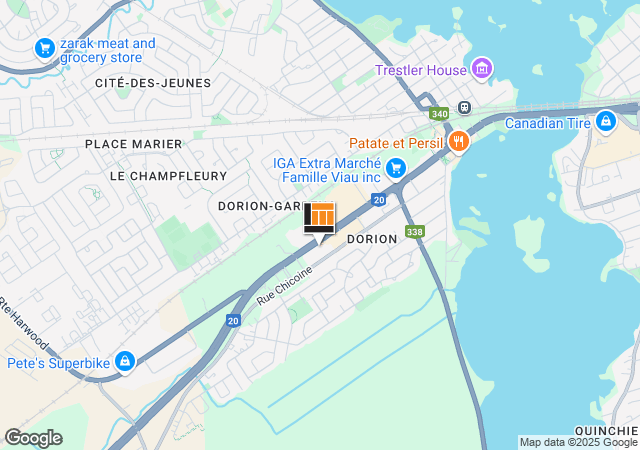 Directions to Long & McQuade Vaudreuil-Dorion
Our store is conveniently located on the 501 Harwood (20 HWY) in Vaudreuil-Dorion.
Services offered at this location
Daily, weekly and monthly rentals of musical instruments and audio equipment
Easy musicians friendly financing options
We offer music lessons for all ages, skill levels and instruments!
About our Vaudreuil-Dorion Location
Opened in 2003, Musiplexe became Long & McQuade in November 2018. We have the best brands and the most courteous service at Long & McQuade, where you can buy, rent, trade, repair and sale your music gear.
Music Lesson Centre
Long & McQuade's Music Lesson Center in Vaudreuil-Dorion features professional studios, highly qualified teachers and private instruction for all ages, levels and styles.
We teach lessons in:
piano
vocal
guitar
bass
ukulele
merlin
drums & percussion
violin
composition
Theory
College admission
and more!
Register for music lessons today! Call 450-510-2140 or email-us at ecolevaudreuil@long-mcquade.com for details.