Featured Products
Web Sales, Ontario,
Phone:
1-855-588-6519
French Phone:
1-450-510-2140
Email:
websales@long-mcquade.com
View Store Details
...
---
Store Hours
Sunday 9:00am - 9:00pm (EST)
Monday: 8:00am – 10:00pm (EST)
Tuesday: 8:00am – 10:00pm (EST)
Wednesday: 8:00am – 10:00pm (EST)
Thursday: 8:00am – 10:00pm (EST)
Friday: 8:00am – 10:00pm (EST)
Saturday: 8:00am - 8:00pm (EST)
All Times are Eastern Daylight Time



SUPPORT MUSIC THERAPY AT CHILDREN'S HOSPITALS
Donate to support your closest participating children's hospital or organization.
A full list of beneficiaries can be found Opens News pagehere.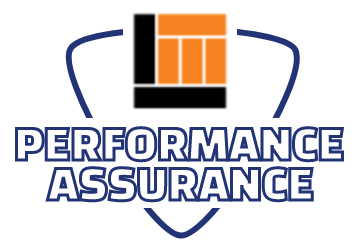 Long & McQuade
Performance Assurance
Buying a new instrument is an exciting event and we want to ensure that every instrument we sell comes exactly how the manufacturer intended it to be. That is why Long & McQuade performs a quality control check for every stringed, brass, and woodwind instrument over $99 ordered online at Long-McQuade.com.
Our team of experienced staff will unbox your instrument and perform a detailed inspection to ensure it leaves our warehouse looking and playing great with our QC card signed and dated for your peace of mind.
We work hard to source the best instruments from around the world from the finest brands. It is important to us that you are completely satisfied with your new instrument purchase from day one onwards.
Stringed Instrument Performance Assurance Checklist
Unlike our free set-up, which is included within the first year of purchase, this process is done to have the instrument set to the factory specs rather than to each player's feel or preferences.
We look after the following:
Inspect finish and hardware.
Check electronics to make sure everything is in working order. Check batteries on active pickups.
Inspect strings.
Inspect frets and fretboard.
Check truss rod. Adjust for bow and relief.
Tune instrument to manufacturer's specified tuning.
Check/set action height.
Stretch strings and re-tune instrument and ensure machine heads are working well.
Check for fret buzz by playing every note.
Check/set intonation.
Check/set pickup height.
Cleaning and professional repacking.
Band and Orchestral Performance Assurance Checklist
We look after the following:
Proper lubrication of valves and keys.
Inspect pads.
Proper fit of tuning slides.
Proper fit of tenon joints.
Lubricating corks for ease of set up.
Inspecting the case.
Safe removal of any shipping corks.
Ensuring all accessories function properly.
Inspecting bow hair and test tension.
Ensuring soundpost and bridge are set correctly.
Testing tuning pegs.
Tuning strings to correct pitch.
Cleaning and professionally repacking.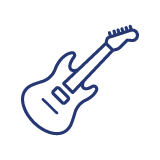 Free Setup Included
In addition to the benefits of the Performance Warranty, we offer one complimentary setup with the purchase of a new or used guitar, to be redeemed at any Long & McQuade location within the initial free-warranty period (1-year on new, 90-days on used).
This Includes:
Restring (Strings not included).
Tighten and lubricate all hardware.
Clean and test electronics.
Replace battery if needed (Battery not included).
Adjust or rehang loose wiring.
Clean and condition the fingerboard.
Fret polish to remove minor scratches, pits and corrosion.
Cleaning of the entire instrument.
Adjust truss-rod to correct neck relief.
Adjust saddle radius to match fingerboard.
Adjust action at bridge.
File nut slots for proper string movement.
Adjust intonation.
Adjust tremolo bridge setting to player's preference.
Add/remove trem-springs as needed (Parts not included).
Adjust pickup balance.
Full inspection and play test.