Locations
139 Charing Cross St
Brantford, Ontario, N3R 2J3

---

Phone: 519-753-6804
Email: brantford@long-mcquade.com

Store Hours


Monday: 10:00am - 6:00pm
Tuesday: 10:00am - 6:00pm
Wednesday: 10:00am - 6:00pm
Thursday: 10:00am - 7:00pm
Friday: 10:00am - 7:00pm
Saturday: 10:00am - 5:00pm
Sunday: CLOSED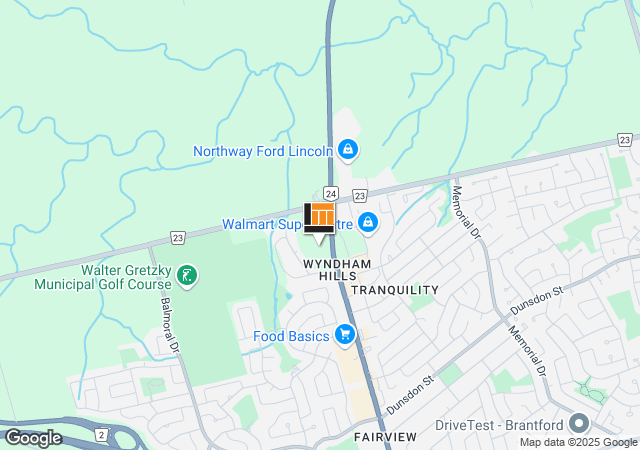 Directions to Long & McQuade Brantford
Long & McQuade Brantford is located at 139 Charing Cross St at Herbert St, right in the middle of the two main roads, West St, and King George Rd. From the 403, take the King George Rd exit and follow King George to Charing Cross, and take a left onto Charing Cross. Follow Charing Cross up, where you will see a large guitar sign on the left side of the street.
Services offered at this location
At L&M Brantford, we offer:
Musical instrument, pro audio and recording sales
Daily, weekly and monthly rentals of instruments and audio equipment
Easy, musician-friendly financing options
Guitar restrings and minor instrument repair
Print music department
About our Brantford Location
Formerly "Pat Alonzo Music Shop", Long & McQuade is still run by its previous employees, Chris, Jake and Bruce, helping serve you with both great products and service.