Themes & Variations
Recorder Resource Student Book/CD 2 - Gagne - Book/CD
---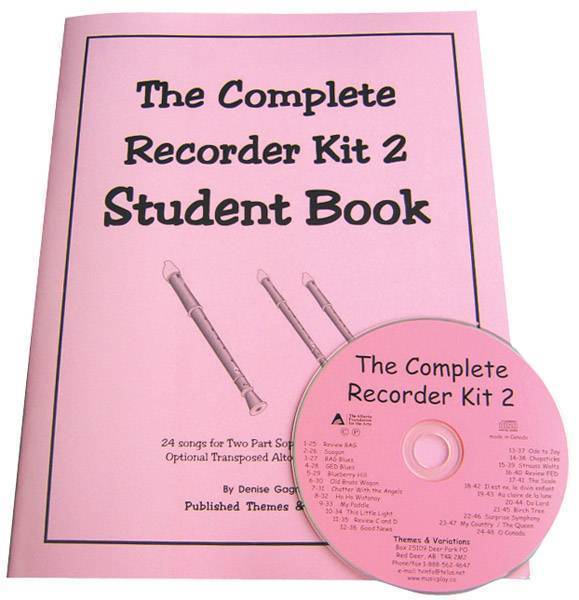 Author: Denise Gagne
Format: Book and CD
The Recorder Kit 2 reviews BAG ED, and progresses to the complete C scale, F# and Bb. All arrangements are for 2 part soprano recorders with an optional alto part. In the student book, the alto part is transposed so students can use soprano fingerings on an alto recorder. The Teacher's Kit (The Complete Recorder Resource Kit Vol. 2) includes both alto parts (real alto fingerings) and transposed alto parts to allow teachers to choose which way to add alto recorder in your classes.
Songs Include:
Review BAG
Suogan
BAG Blues
GED Blues
Blueberry Hill
Old Brass Wagon
Chatter With The Angels
Ho Ho Watanay
My Paddle
This Little Light
Review C And D
Good News
Ode To Joy
Chopsticks
Waltz
Review FED
The Scale
Il est ne, le Divin Enfant
Au clair de la lune
Do Lord
Birch Tree
Surprise Symphony
My Country 'Tis Of Thee / The Queen
O Canada


There are currently no reviews for this product. Be the first to write one!