Report A Bug
Please fill out as much information as possible
Welcome to our website. If you continue to browse and use this website you are agreeing to comply with and be bound by the following terms and conditions of use, which together with our privacy policy govern Long & McQuade's relationship with you in relation to this website.
The term "Long & McQuade" or "us" or "we" refers to the owner of the website whose office is 580 Granite Court, Pickering Ontario.The term "you" refers to the user or viewer of our website. The use of this website is subject to the following terms of use:
The content of the pages of this website is for your general information and use only. It is subject to change without notice.

Neither we nor any third parties provide any warranty or guarantee as to the accuracy, timeliness, performance, completeness or suitability of the information and materials found or offered on this website for any particular purpose. You acknowledge that such information and materials may contain inaccuracies or errors and we expressly exclude liability for any such inaccuracies or errors to the fullest extent permitted by law.

Your use of any information or materials on this website is entirely at your own risk, for which we shall not be liable. It shall be your own responsibility to ensure that any products, services or information available through this website meet your specific requirements.
This website contains material which is owned by or licensed to us. This material includes, but is not limited to, the design, layout, look, appearance and graphics. Reproduction is prohibited other than in accordance with the copyright notice, which forms part of these terms and conditions.
All trademarks reproduced in this website, which are not the property of, or licensed to the operator, are acknowledged on the website.

Unauthorised use of this website may give to a claim for damages and/or be a criminal offence.

From time to time this website may also include links to other websites. These links are provided for your convenience to provide further information. They do not signify that we endorse the website(s). We have no responsibility for the content of the linked website(s).

You may not create a link to this website from another website or document without prior written consent.

Orders and Pricing
Because prices, product descriptions, and availability can change quickly, Long & McQuade does not warrant the accuracy or completeness of the information provided on the Site.
We reserve the right to limit quantities available for sale. We also reserve the right to at any time, reject, correct, cancel or terminate any order for any reason whatsoever. If the price of any product you order was incorrectly displayed on our Long & McQuade web site we will provide you with an opportunity to place an order at the correct price.

Quantities
Some products, including those identified as Special Buy and Limited Quantity may be limited to stock on hand and are offered on a first come, first served basis.
Shipping Charges—Taxes and Title
Separate charges for shipping and handling will be shown on your order form. We reserve the right to make partial shipments, which will not relieve you of your obligation to pay for the remaining deliveries.
All items purchased from Long & McQuade are made pursuant to a shipment contract. This means that the risk of loss and title for such items passes to you upon our delivery to the carrier.
Website Disclaimer
The information contained in this website is for general information purposes only. The information is provided by Long & McQuade and whilst we endeavour to keep the information up-to-date and correct, we make no representations or warranties of any kind, express or implied, about the completeness, accuracy, reliability, suitability or availability with respect to the website or the information, products, services, or related graphics contained on the website for any purpose. Any reliance you place on such information is therefore strictly at your own risk. In no event will we be liable for any loss or damage including without limitation, indirect or consequential loss or damage, or any loss or damage whatsoever arising from loss of data or profits arising out of or in connection with the use of this website. Through this website you are able to link to other websites which are not under the control of Long & McQuade. We have no control over the nature, content and availability of those sites. The inclusion of any links does not necessarily imply a recommendation or endorse the views expressed within them. Every effort is made to keep the website up and running smoothly. However, Long & McQuade takes no responsibility for and will not be liable for the website being temporarily unavailable due to technical issues beyond our control.
Copyright Notice
This website and its content is copyright of Long & McQuade All rights reserved. Any redistribution or reproduction of part or all of the contents in any form is prohibited other than the following:
you may print or download to a local hard disk extracts for your personal and non-commercial use only

you may copy the content to individual third parties for their personal use, but only if you acknowledge the website as the source of the material
You may not, except with our express written permission, distribute or commercially exploit the content. Nor may you transmit it or store it in any other website or other form of electronic retrieval system. We reserve the right to limit quantities available for sale. We also reserve the right to at any time, reject, correct, cancel or terminate any order for any reason whatsoever. If the price of any product you order was incorrectly displayed on our Long & McQuade web site we will provide you with an opportunity to place an order at the correct price.
Long & McQuade Insiders are:
One of the first to know about sales, events, promotions and clinics.
Given access to exclusive contests, in-store events and more.
Automatically entered to win a $100 gift card each month, and a $500 shopping spree 4 x/year.
Web Sales, Ontario,
Phone:
1-855-588-6519
French Phone:
1-450-510-2140
Email:
websales@long-mcquade.com
View Store Details
...
---
Store Hours
Sunday 9:00am - 9:00pm (EST)
Monday: 8:00am – 10:00pm (EST)
Tuesday: 8:00am – 10:00pm (EST)
Wednesday: 8:00am – 10:00pm (EST)
Thursday: 8:00am – 10:00pm (EST)
Friday: 8:00am – 10:00pm (EST)
Saturday: 8:00am - 8:00pm (EST)
All Times are Eastern Daylight Time



SUPPORT MUSIC THERAPY AT CHILDREN'S HOSPITALS
Donate to support your closest participating children's hospital or organization.
A full list of beneficiaries can be found Opens News pagehere.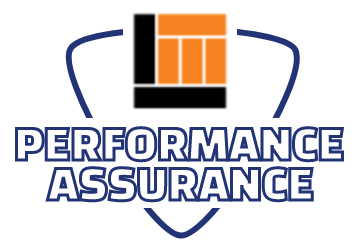 Long & McQuade
Performance Assurance
Buying a new instrument is an exciting event and we want to ensure that every instrument we sell comes exactly how the manufacturer intended it to be. That is why Long & McQuade performs a quality control check for every stringed, brass, and woodwind instrument over $99 ordered online at Long-McQuade.com.
Our team of experienced staff will unbox your instrument and perform a detailed inspection to ensure it leaves our warehouse looking and playing great with our QC card signed and dated for your peace of mind.
We work hard to source the best instruments from around the world from the finest brands. It is important to us that you are completely satisfied with your new instrument purchase from day one onwards.
Stringed Instrument Performance Assurance Checklist
Unlike our free set-up, which is included within the first year of purchase, this process is done to have the instrument set to the factory specs rather than to each player's feel or preferences.
We look after the following:
Inspect finish and hardware.
Check electronics to make sure everything is in working order. Check batteries on active pickups.
Inspect strings.
Inspect frets and fretboard.
Check truss rod. Adjust for bow and relief.
Tune instrument to manufacturer's specified tuning.
Check/set action height.
Stretch strings and re-tune instrument and ensure machine heads are working well.
Check for fret buzz by playing every note.
Check/set intonation.
Check/set pickup height.
Cleaning and professional repacking.
Band and Orchestral Performance Assurance Checklist
We look after the following:
Proper lubrication of valves and keys.
Inspect pads.
Proper fit of tuning slides.
Proper fit of tenon joints.
Lubricating corks for ease of set up.
Inspecting the case.
Safe removal of any shipping corks.
Ensuring all accessories function properly.
Inspecting bow hair and test tension.
Ensuring soundpost and bridge are set correctly.
Testing tuning pegs.
Tuning strings to correct pitch.
Cleaning and professionally repacking.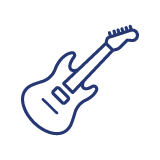 Free Setup Included
In addition to the benefits of the Performance Warranty, we offer one complimentary setup with the purchase of a new or used guitar, to be redeemed at any Long & McQuade location within the initial free-warranty period (1-year on new, 90-days on used).
This Includes:
Restring (Strings not included).
Tighten and lubricate all hardware.
Clean and test electronics.
Replace battery if needed (Battery not included).
Adjust or rehang loose wiring.
Clean and condition the fingerboard.
Fret polish to remove minor scratches, pits and corrosion.
Cleaning of the entire instrument.
Adjust truss-rod to correct neck relief.
Adjust saddle radius to match fingerboard.
Adjust action at bridge.
File nut slots for proper string movement.
Adjust intonation.
Adjust tremolo bridge setting to player's preference.
Add/remove trem-springs as needed (Parts not included).
Adjust pickup balance.
Full inspection and play test.