Themes & Variations
Complete Recorder Resource Kit 1 Orff and Piano Accompaniments - Price/Cassils - Book
---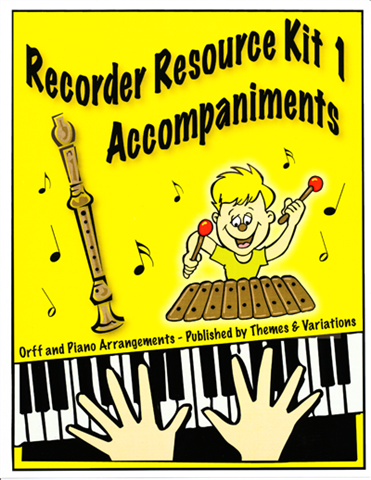 Arrangers: Daphne Price and Craig Cassils
Format: Book

Many schools use the Recorder Resource student book/CDs with their students. If youd like Orff arrangements for the songs or would like to do a performance of the songs with piano accompaniments, this is now available. Arrangements are very playable, but interesting! Orff arrangements are by Daphne Price. Piano arrangements are by Craig Cassils.
There are currently no reviews for this product. Be the first to write one!