Hal Leonard
On the Shoulders of Giants - Jacobson/Huff - Performance/Accompaniment CD
---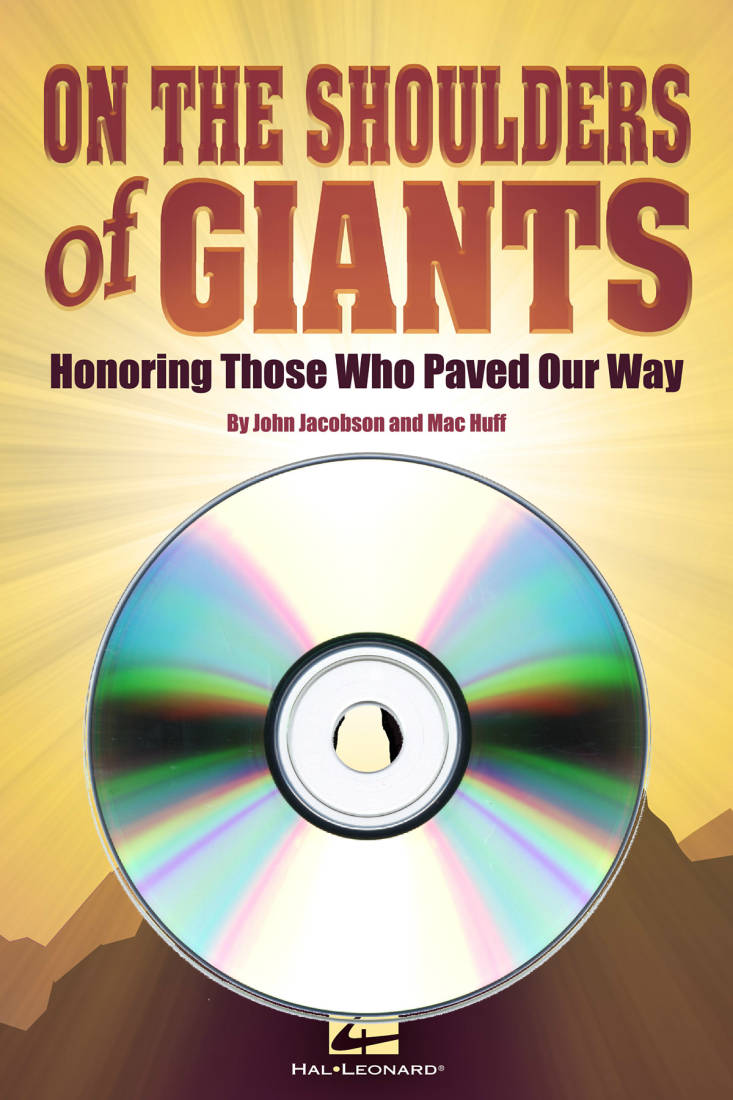 Honouring Those Who Paved Our Way
Composers: John Jacobson, Mac Huff
Format: CD
Version: Performance/Accompaniment CD
Join us as we pay tribute to leaders and heroes who have come before us and paved our way so we can live as we do today. Ben Franklin - author, inventor, scientist, diplomat - there's nothing he can't do! At the 'great invention convention', learn about the contributions of Alexander Graham Bell, Albert Einstein, Thomas Edison and George Washington Carver. Others were statesmen, literary giants, artists, teachers, soldiers, doctors, and those who worked for civil and human rights - Martin Luther King, Ghandi, Mandela and more - in their march for freedom.
See how one child can change the world. It's time to stand tall! Be a giant; be a dreamer!
This musical features six original songs with connecting script and over 50 speaking parts, adaptable to various cast sizes. The Teacher Edition is filled with quality performance material including piano/vocal arrangements and choreography, script and helpful production guide. For added value, the ready-to-use student books include vocal parts and script, and come in handy 10-paks. To perform with recordings, there are 2 options. A Performance/Accompaniment CD is available separately. For cost-saving value, the Performance Kit/Audio includes the Teacher Edition, 20 Singer books and digital access to performance/accompaniment audio recordings. Dialog not recorded.
Approx. 35 minutes. Suggested for grades 4-8.
Song List:
Be A Giant
Ben Franklin
The Great Invention Convention
I Am Anne
On The Shoulders Of Giants
We Are Marching To Freedom
Press play to listen:
There are currently no questions for this product.
There are currently no reviews for this product. Be the first to write one!