Edition Chanterelle
Suite in E Minor - Weiss - Classical Guitar
---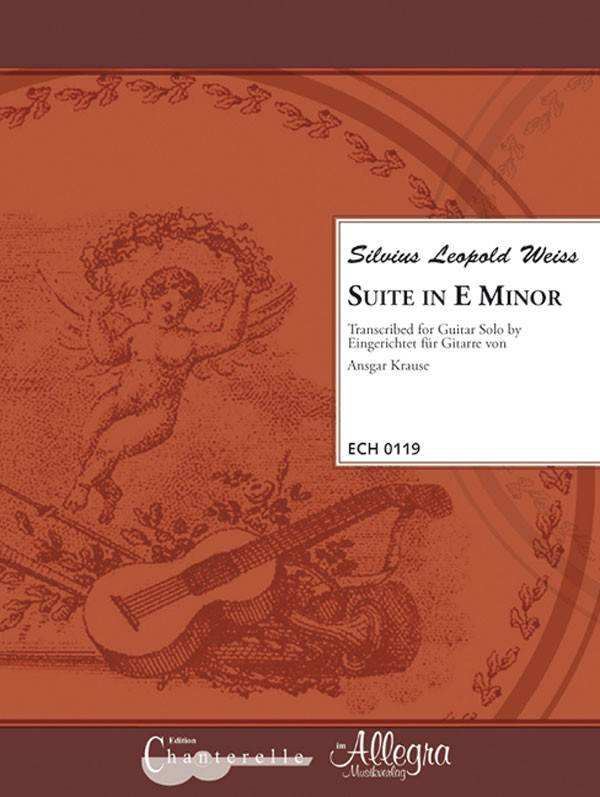 Additional Photos: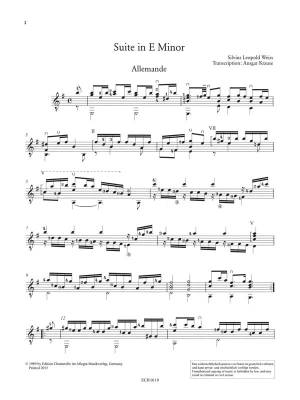 Composer: Sylvius Leopold Weiss
Transcribed: Ansgar Krause
Format: Sheet Music
Instrumentation: Classical Guitar

Silvius Leopold Weiss (1686-1750) is considered to be the most important lutenist of the Baroque. His works captivate the lute through their elegance and sublimity. The present work was originally in F minor. It is one of the few works of Weiss which, when played on the guitar, retains its ease of playing and sound characteristics without having to resort to scordatura. Musically appealing and technically not too demanding, this work makes a most valuable addition to the guitar repertoire.
There are currently no reviews for this product. Be the first to write one!