Boosey & Hawkes
Boosey & Hawkes Opera Anthology: Soprano - Walters - Book
---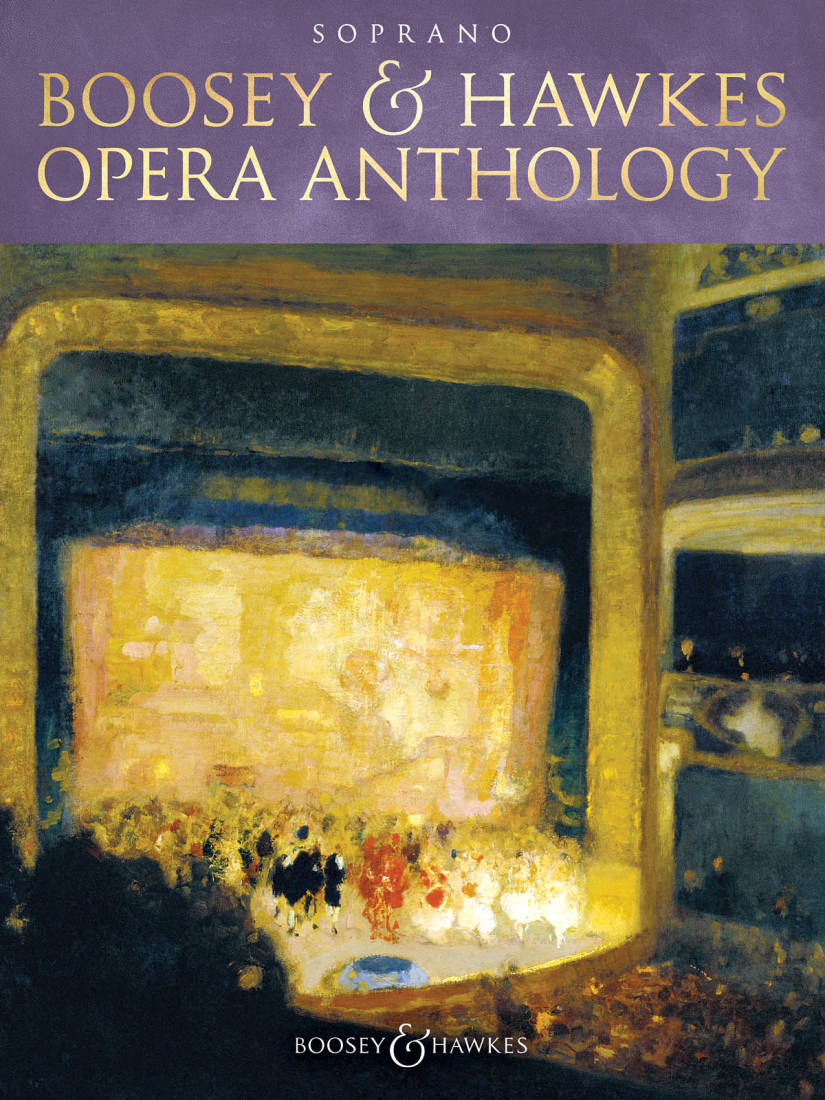 Additional Photos: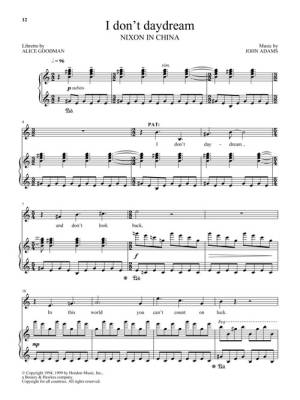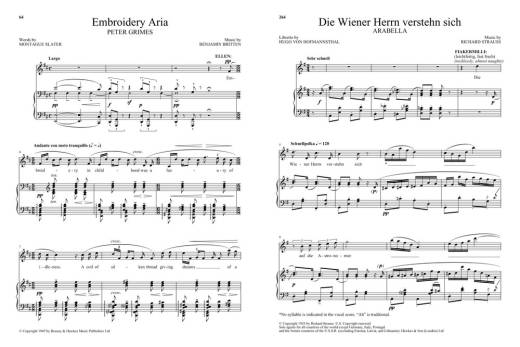 Composers: Various
Editor: Richard Walters
Format: Softcover
Voicing: Soprano
This landmark publication collects arias and role excerpts from operas by John Adams, Benjamin Britten, Carlisle Floyd, Richard Strauss, and many other composers published by Boosey & Hawkes. Includes extensive plot notes and translations. The soprano volume also includes ten arias for coloratura.
Song List:
Ain't It A Pretty Night!
Am I In Your Light?
Aurelia's Aria (My Father Was A Tenor)
Be Kind And Courteous
Chanson Du Rossignol (Song Of The Nightingale)
Come, Now A Roundel
Curley's Wife's Aria (He's Always Left When I've Just Come)
Da Geht Er Hin (The Marschallin's Monologue)
Das War Sehr Gut, Mandryka
Die Wiener Herrn Verstehn Sich
The Dressing-Table Song
Embroidery Aria
Emily's Aria
Es Gibt Ein Reich
Francesca's Aria
Glitter And Be Gay
Grossmatige Prinzessin
How Beautiful It Is
I Am The Wife Of Mao Tsetung
I Don't Daydream
I See In You A Looking Glass
I'm Full Of Happiness
I'm Like A Skiff On The Ocean Tossed
I've Dreamt In My Life
Injurious Hermia
Kein Andres, Das Mir So Im Herzen Loht (Final Scene)
Lady With A Hand Mirror Aria
Laurie's Song
Let Her Among You Without Fault
Lost In My Labyrinth
Miss Wordsworth's Aria (My Heart Leaps Up With Joy)
Mommy, Are You Here (Dede's Aria)
No Word From Tom...I Go To Him
Oft She Visits This Lov'd Mountain
The Queen's Dilemma
Rented Rooms
Thanks To These Lonesome Vales
Though Absent From These Ears And Eyes
The Trees On The Mountains
Virginia's Aria
When Young At The Bar...Ungrateful Macheath!
The Widow's Aria
There are currently no questions for this product.
There are currently no reviews for this product. Be the first to write one!