Boosey & Hawkes
Boosey & Hawkes Opera Anthology: Mezzo-Soprano - Walters - Book
---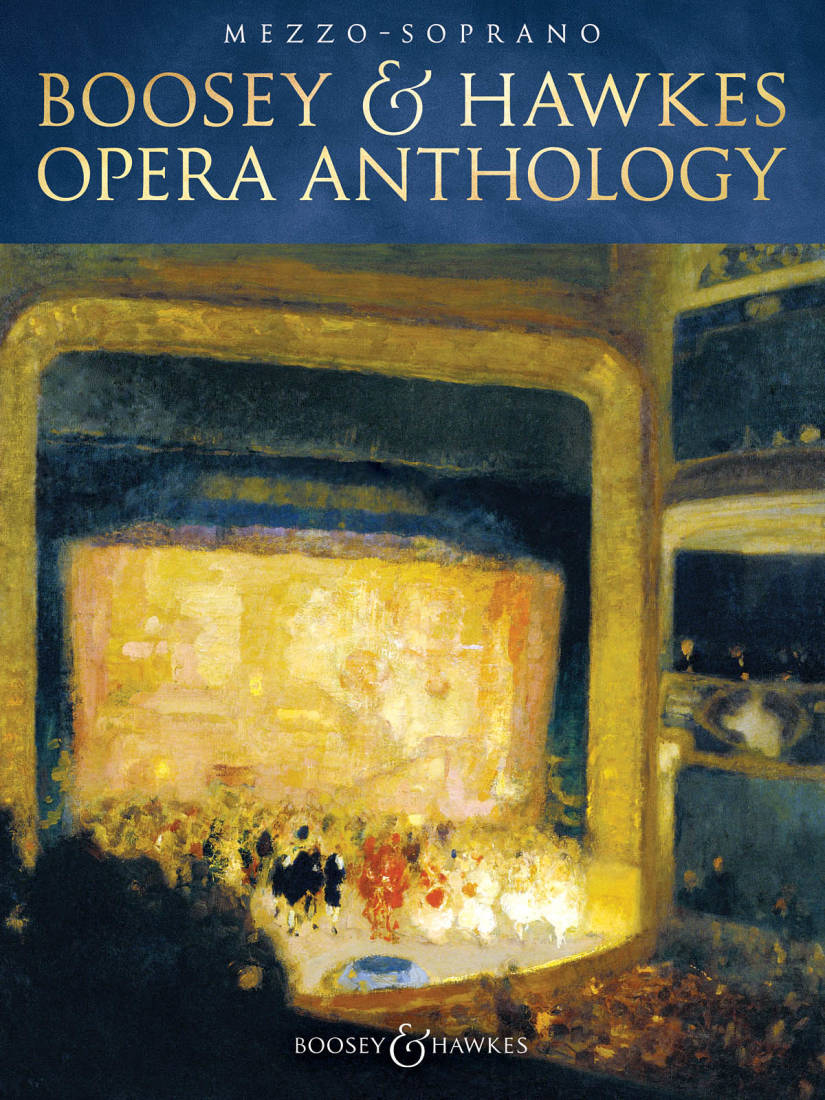 Additional Photos: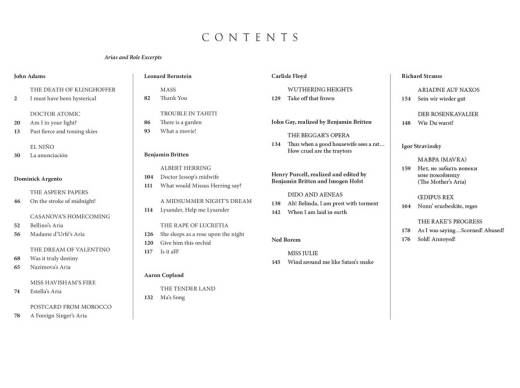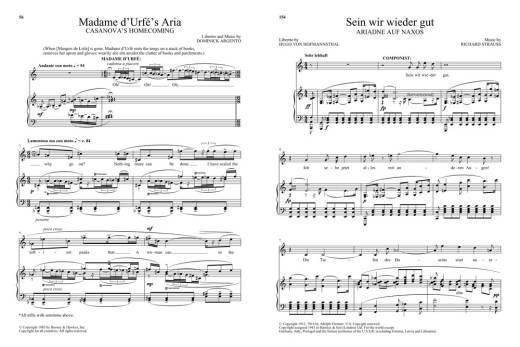 Composers: Various
Editor: Richard Walters
Format: Softcover
Voicing: Mezzo-Soprano
This landmark publication collects arias and role excerpts from operas by John Adams, Benjamin Britten, Carlisle Floyd, Richard Strauss, and many other composers published by Boosey & Hawkes. Includes extensive plot notes and translations.
Song List:
Am I In Your Light?
As I Was Saying...Scorned! Abused!
Bellino's Aria
Doctor Jessop's Midwife
Estella's Aria
A Foreign Singer's Aria
Give Him This Orchid
I Must Have Been Hysterical
Is It All?
La Anunciacion
Lysander, Help Me Lysander
Ma's Song
Madame D'Urfe's Aria
The Mother's Aria
Nazimova's Aria
Nonn' Erubeskite, Reges
On The Stroke Of Midnight!
Past Fierce And Tossing Skies
Sein Wir Wieder Gut
She Sleeps As A Rose Upon The Night
Sold! Annoyed!
Take Off That Frown
Thank You
There Is A Garden
Thus When A Good Housewife Sees A Rat...How Cruel Are The Traytors
Was It Truly Destiny
What A Movie!
What Would Missus Herring Say?
When I Am Laid In Earth
Wie Du Warst!
Wind Around Me Like Satan's Snake
There are currently no questions for this product.
There are currently no reviews for this product. Be the first to write one!