Hal Leonard
Movie and TV Music (Instrumental Play-Along) - Cello - Book/Audio Online
---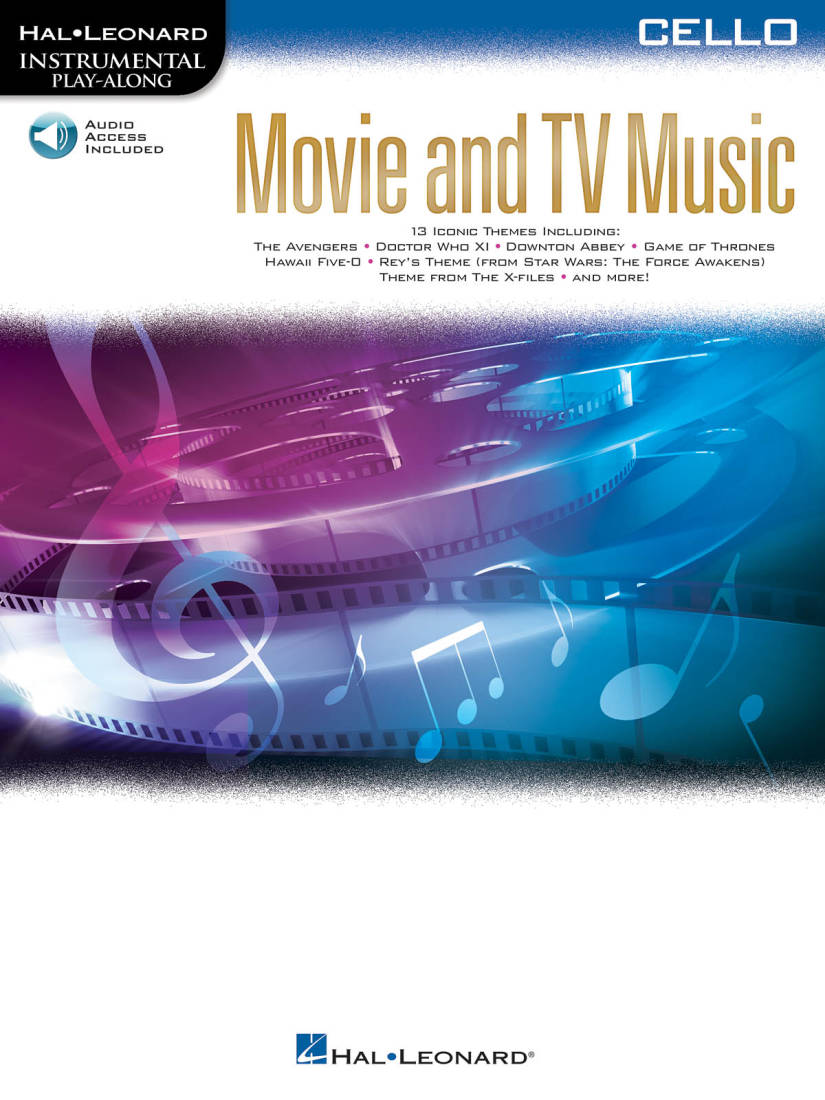 Additional Photos: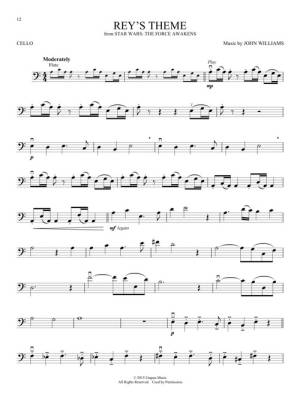 Composers: Various
Format: Softcover with Audio Online
Instrumentation: Cello
Solo arrangements for 13 iconic themes from popular TV shows and movies are featured in this collection perfect for budding instrumentalists. It features online access to audio demonstration and backing tracks for download or streaming to help you hear how the song should sound and then to play-along and sound like a pro!
Song List:
The Avengers (from THE AVENGERS)
Captain America March (from CAPTAIN AMERICA)
Doctor Who XI
Downton Abbey (Theme)
Game Of Thrones (Theme from the HBO Series GAME OF THRONES)
Guardians Of The Galaxy (from GUARDIANS OF THE GALAXY)
Hawaii Five-O Theme (from the Television Series)
Married Life (from UP)
Prologue (from BEAUTY AND THE BEAST)
Prologue Pt. 2 (from BEAUTY AND THE BEAST)
Rey's Theme (from STAR WARS: THE FORCE AWAKENS)
The Skye Boat Song (from OUTLANDER)
Test Drive (from the Motion Picture HOW TO TRAIN YOUR DRAGON)
Theme From The X-Files (from the Twentieth Century Fox Television Series THE X-FILES)
Press play to listen:
There are currently no reviews for this product. Be the first to write one!