Sweet Pipes
It Takes 2 - Judah-Lauder - Soprano/Alto Recorder Duets - Book
---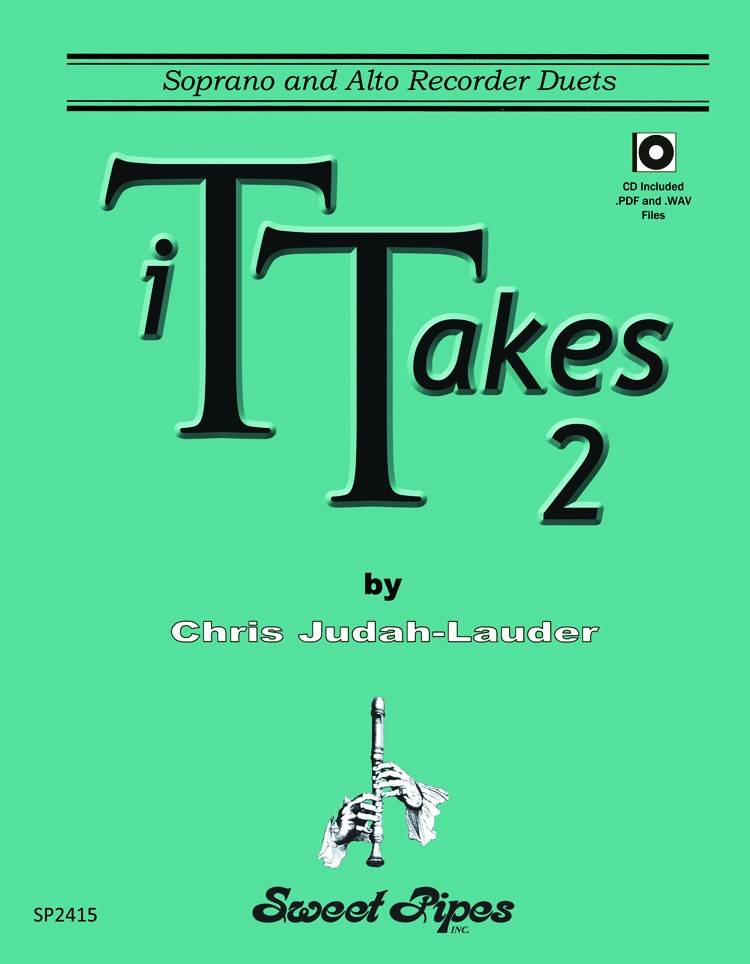 Arranger: Chris Judah-Lauder
Format: Book
Instrumentation: Soprano and Alto Recorder Duets
A collection of 8 soprano and alto recorder duets with piano and/or Orff accompaniment. These songs are created for the intermediate level or 5th grade in the general music class. Permission is granted for purchaser to download the CD and make copies for one school. CD includes PDF and WAV files for soprano part, alto part, and piano/Orff accompaniment.
Song List:
Mixed Emotions
Clouds
Old MacDonald
Taking Turns
Old Joe Clark
Carefree
Kansas Boys
Critter Walk
There are currently no questions for this product.
There are currently no reviews for this product. Be the first to write one!