Boosey & Hawkes
WTC 9/11 for String Quartet and Pre-Recorded Audio - Reich - Parts Set
---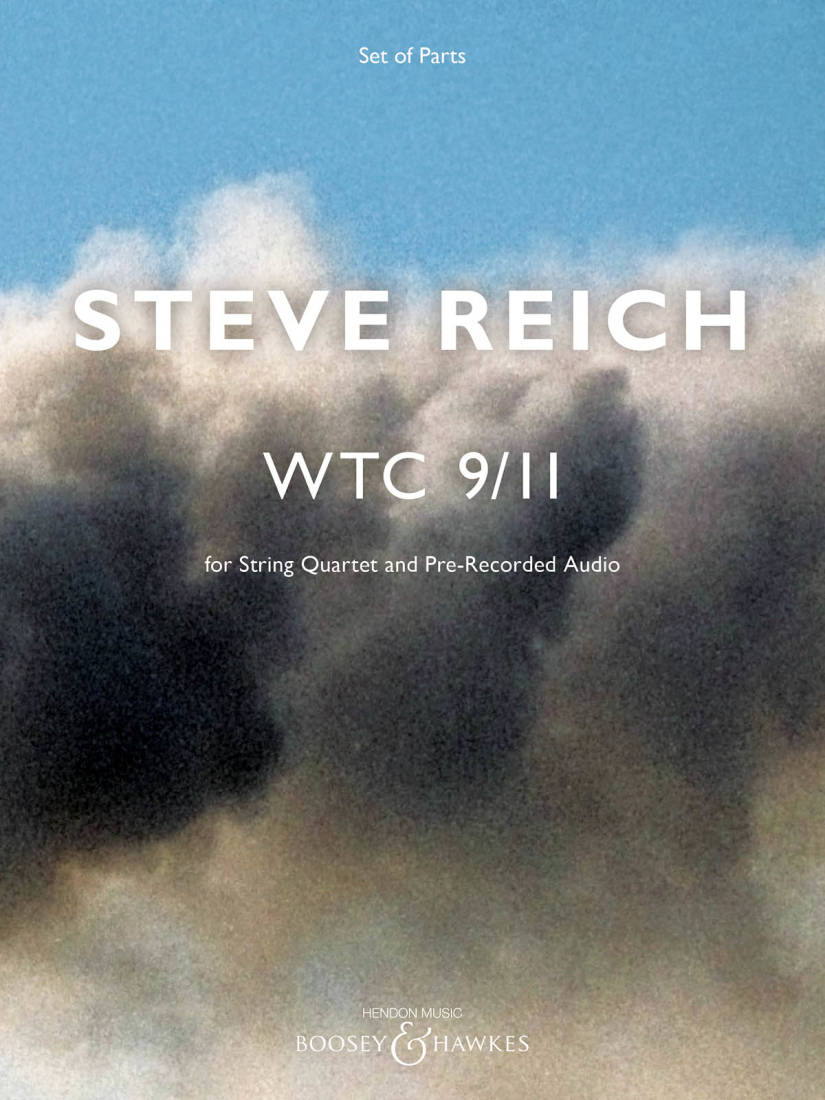 Composer: Steve Reich
Format: Parts Set
Instrumentation: String Quartet

Inspired by the events of September 11th, this three-movement work incorporates recorded voices of NORAD (North American Aerospace Defense Command) air traffic controllers, FDNY (Fire Department New York), and Ground Zero neighborhood residents.
There are currently no questions for this product.
There are currently no reviews for this product. Be the first to write one!