Hal Leonard
Rock House Lead Singer: From Start to Stage - McCarthy - Book/Media Online
---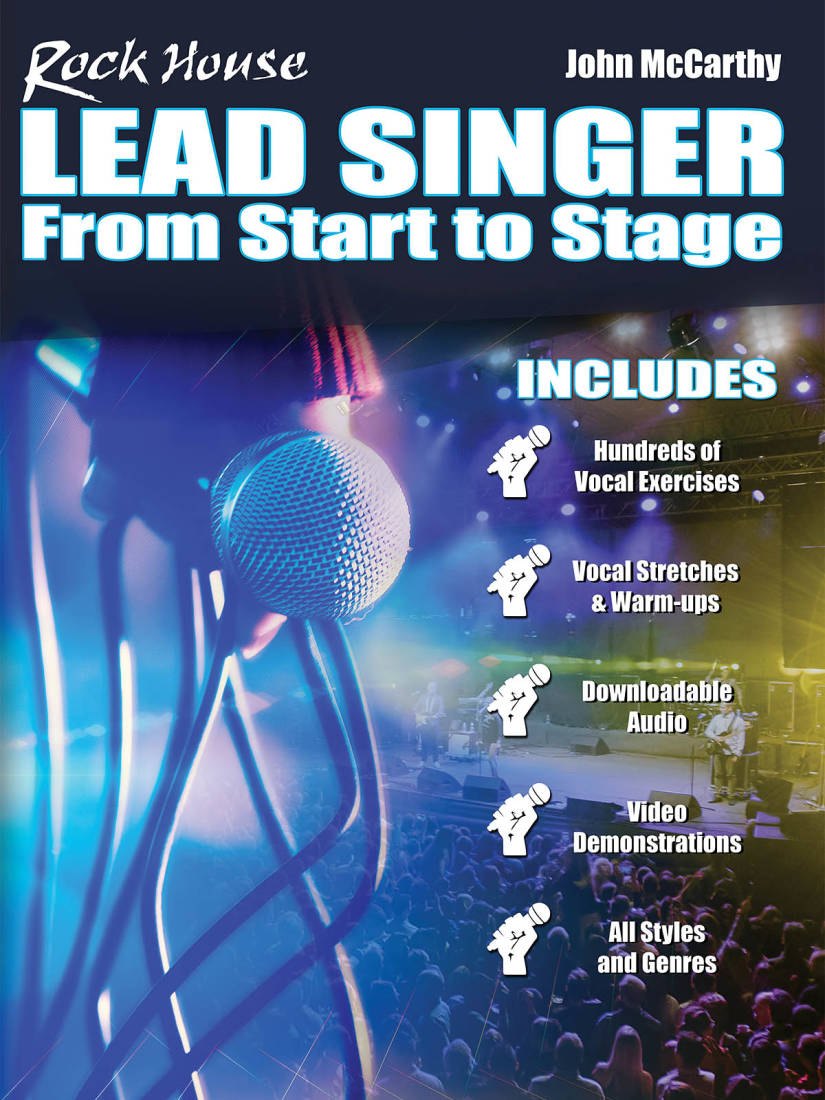 Author: John McCarthy
Format: Softcover with Media Online
Version: Voice

The most complete and comprehensive singing course available today! Designed and written by John McCarthy this complete course takes you from the first time you sing a note and guides you to advanced singing techniques. The voice is a very intimate, sensitive and irreplaceable instrument and in this course book you will learn everything you need to develop, expand and take care of your voice. Start with stretches, breathing exercises and learn proper singing posture, which lays a solid foundation for you to build your vocal excellence upon. Sing a wide variety of vocal exercises to expand your range, increase your vocal tone and help develop pitch accuracy. Learn interval singing, vocal registers and ear training that are incredibly important to help you take your singing to the next level! Also included are song and lyric writing, arpeggio vocal exercises, music theory for singers and many tips to get you singing and on stage!

Download audio backing tracks and demonstrations that correspond with each vocal exercise in this book to practice along with anywhere you go. Hear each lesson and sing along to expand your range and develop accurate pitch. Use these audio tracks as your daily practice routine to help you take your singing to the next level!

As an added bonus once you register this book at RockHouseMethod.com you will be able to access FREE video lessons focusing on techniques to help you sing at the highest level. You get free lifetime membership to the Rock House Method Support System, use the member number found inside the book to register at RockHouseMethod.com. Use the fully interactive website to enhance your learning experience, link with instructors and connect with a community of people around the world learning music using the Rock House Method.
There are currently no questions for this product.
There are currently no reviews for this product. Be the first to write one!