Fun With Composers
F-U-N'n Games Galore - Harvie - Book/DVD
---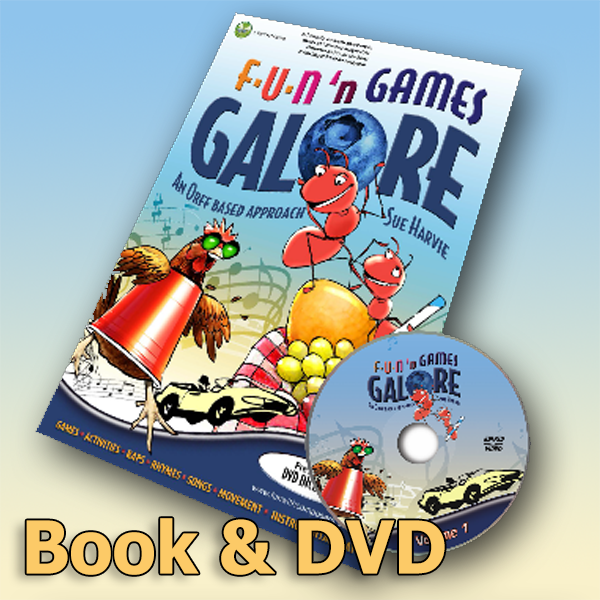 A "LOOT BAG" of interactive games and activities

Author: Sue Harvie
Format: Book with DVD
Version: Classroom Materials

Designed to capture creativity and ignite imagination. Students will speak, sing, dance and play everything from the "Funky Chicken" to "Cola Wars", all while embedding skills and concepts which correspond to National Standards. Over 18 lessons including Seasonal Songs, Ice Breakers, Cup Games, Sea Chanteys, and MORE!
There are currently no questions for this product.
There are currently no reviews for this product. Be the first to write one!