Hudson Music
Gospel and R&B Drumming DVD
---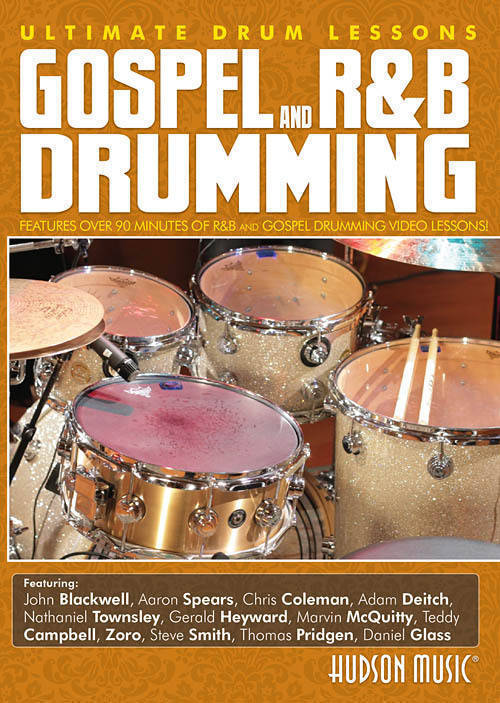 Gospel and R&B Drumming
Ultimate Drum Lessons Series
Series: DVD
Publisher: Hudson Music
Format: DVD
Author: Jeff Lo Davis

Hosted by the godfather of modern gospel drumming (Modern Drummer), Jeff Lo Davis, this DVD will enhance your understanding and appreciation of the explosive power, feel, excitement, chops and groove that make up modern gospel and R&B drumming. Features educational lessons and incredible performances from some of the greatest drumming artists playing these styles today: John Blackwell (Prince, Justin Timberlake), Aaron Spears (Usher, Alicia Keys), Chris Coleman (Christina Aguilera, Chaka Khan), Adam Deitch (Break Science), Nathaniel Townsley (Joe Zawinul), Gerald Heyward (Mary J. Blige), Marvin McQuitty (Destiny's Child), Teddy Campbell (Backstreet Boys, Al Jarreau), Zoro (Lenny Kravitz, Bobby Brown), Steve Smith (Journey), Thomas Pridgen (The Mars Volta), and Daniel Glass (Royal Crown Revue). As a special bonus, extensive discussion of the Gospel style with Jeff Davis is included! Running time: approx. 90 minutes.
There are currently no questions for this product.
There are currently no reviews for this product. Be the first to write one!