FJH Music Company
Measure of Success Book 1 - Trumpet
---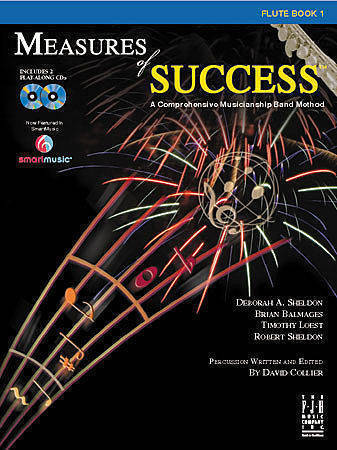 19 models to choose from:
Measures of Success: Book 1
By: Deborah Sheldon, Brian Balmages, Timothy Loest, Robert Sheldon, and David Collier
Book/CD

About the book:

-Unique chapter organization provides a goal-oriented format
-6 full-page assessments
-Wealth of classical and world music representing over 20 composers and 17 countries
-15 pieces for full band
-Duets, rounds, and 2 solos with piano accompaniment
-2 Play-Along CDs feature demo and performance tracks with professional musicians
-Featured in SmartMusic, the award-winning learning software
-Correlates with art and world history
-Incorporates the National Standards for Music Education
-Additional features including conducting, rhythm, review, clapping exercises, scales, and more!

About the Play-Along CDs:

-Each track includes a demo version with professional musicians followed by accompaniament only
-Outstanding accompaniaments explore a wide variety of musical styles to keep practice interesting
There are currently no questions for this product.
There are currently no reviews for this product. Be the first to write one!