Themes & Variations
Smart Theory: The Staff - Miller - Book/Media Online
---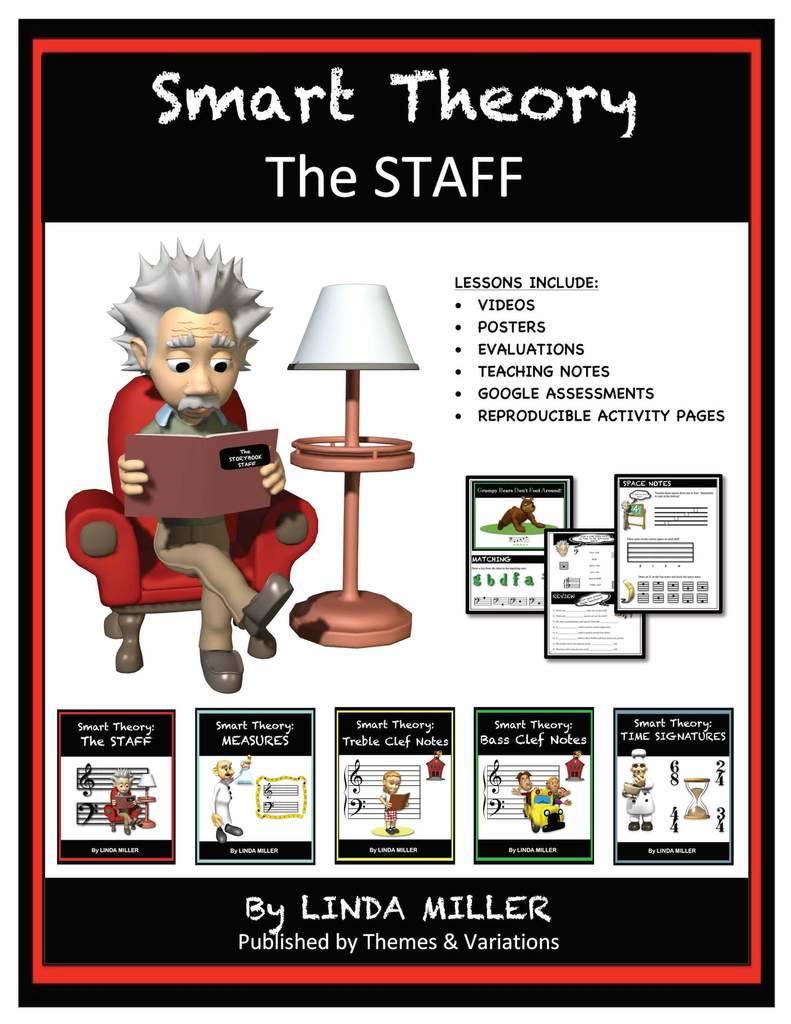 Additional Photos: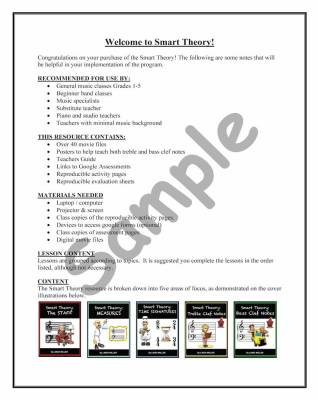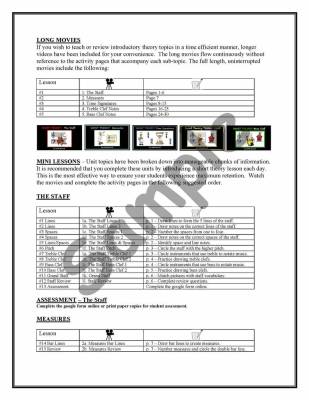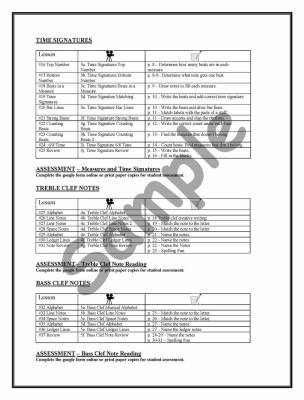 Teaching Videos and Reproducible Activity Pages
Author: Linda Miller
Format: Book with Media Download Online
Version: Classroom Materials
Level: Grade 1 - Grade 5
Smart Theory: The Staff
is perfect for the creative, yet busy teacher looking to engage students and motivate learning! An excellent resource for use as class work, independent study, music centres activities, assignments, homework or ready-made substitute lessons! Ideal for daily short mini lessons to ensure effective learning experiences and maximum retention of content. Perfect for use with a smartboard, computer or good old paper and pencil! Life just got easy!
CONCEPTS COVERED:
THE STAFF - Lines & Spaces, Pitch, Treble & Bass Clef, Grand Staff, Review
MEASURES - Counting Measures, Bar Lines
TIME SIGNATURES - Top & Bottom Numbers, Counting Beats , 2/4, 3/4, 4/4 & 6/8 time, Review
TREBLE CLEF NOTES - Treble Alphabet, Line & Space Notes, Naming Notes, Ledger Lines, Spelling Fun & Review
BASS CLEF NOTES - Line & Space, Bass Clef Alphabet, Note Naming, Ledger Lines, Spelling Fun & Review, Self Assessment
There are currently no questions for this product.
There are currently no reviews for this product. Be the first to write one!