SMP
Gratia plena: Seven Impressions for Organ - Sanders - Organ (2-staff) - Book
---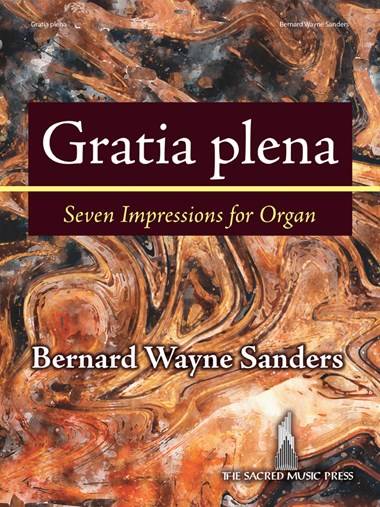 Additional Photos: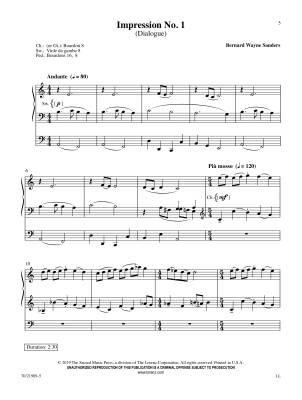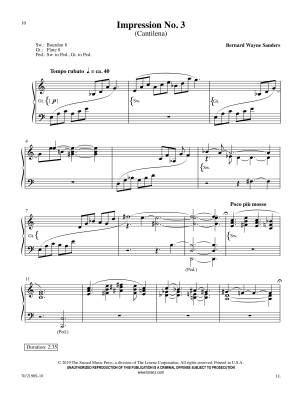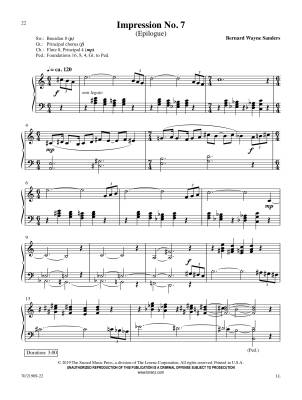 Composer: Bernard Wayne Sanders
Format: Book
Instrumentation: Organ 2-staff
Bernard Wayne Sanders has created a collection of seven original pieces that can be used individually, in groupings, or as a suite. These works were designed to be playable on an organ of almost any size: from a small, one manual organ with pedals to a large instrument with many colours and sounds. Their practicality, coupled with Sanders's ever-creative writing style, makes for an excellent resource for recital or service voluntaries.
Movements:
Impression No. 1
Impression No. 2
Impression No. 3
Impression No. 4
Impression No. 5
Impression No. 6
Impression No. 7
Press play to listen:
Press play to listen:
There are currently no questions for this product.
There are currently no reviews for this product. Be the first to write one!