AirTurn
Digit BT-200 Bluetooth Control Switch
---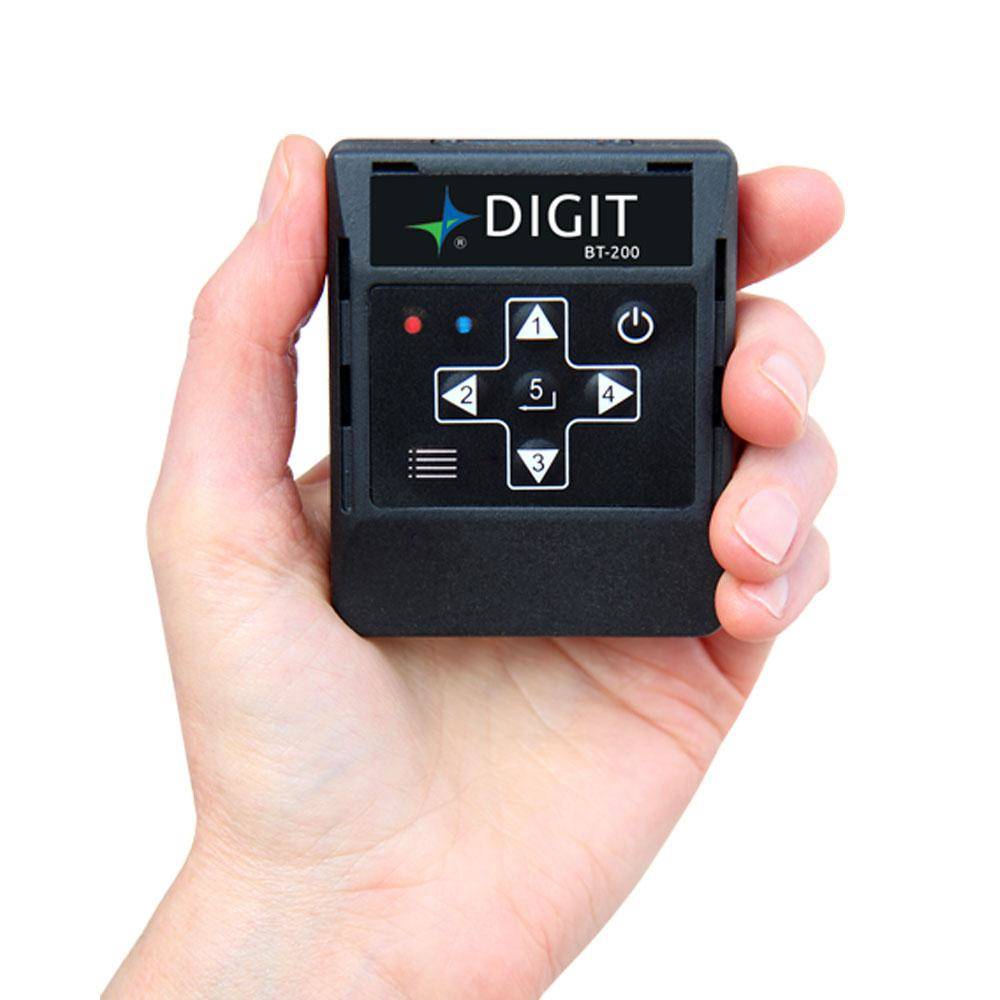 Additional Photos: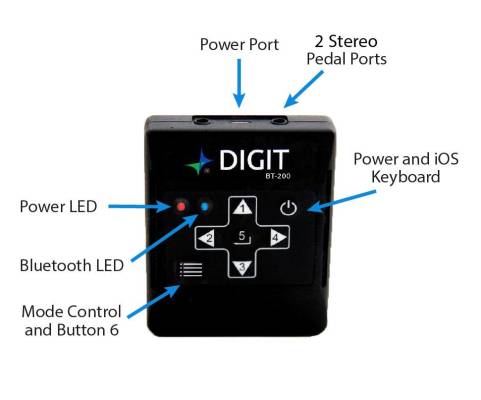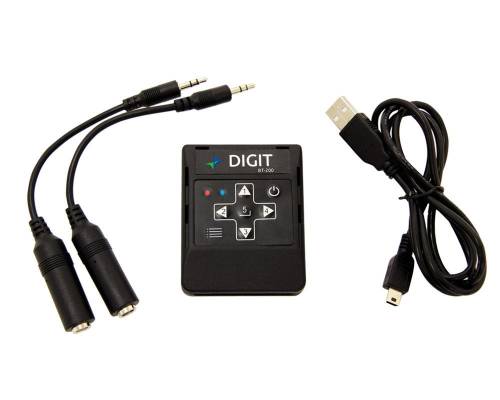 This product is no longer available.
A versatile, multi-function remote for tablets and computers that can be used with up to 4 external switches, the DIGIT 200 is a great solution for performers, teachers, presenters and more!
Silent, tactile buttons provide the ability to turn pages, control teleprompter apps, and advance presentation slides, as well as remote control for iTunes and other media. The DIGIT 200 also has the ability to control phone and tablet cameras for remote video and photos. Even control MIDI apps!

Add Your External Switches!
Attach any momentary switch to set up the perfect control system for your application.
In addition to being a handheld remote, the AirTurn DIGIT 200 can be controlled by a wide variety of pedals and momentary switches for hands-free control. Use your rugged Boss FS-5U, FS-6, FS-7, or the Airturn silent ATFS-2. Up to four pedals can be connected to the AirTurn DIGIT 200's stereo ports using optional splitter cables.

Features
• Works with almost any Bluetooth-4 equipped tablet or computer to send keyboard, AirDirect (GATT) and MIDI commands
• Assign your keyboard and MIDI commands with the AirTurn Manager (iOS, Mac, Android)
• 150 hour rechargeable battery good for 2000 charges
• Quiet keypad for handheld control
• 2 status LEDs to indicate battery level and Bluetooth connection
• 2 jacks supporting up to 4 inputs from external momentary switches

Package Includes
• 2 adapter cables (3.5mm (1/8") to 6.3mm (1/4") jacks)
• USB charging cable
• Quick Start Guide
There are currently no questions for this product.
There are currently no reviews for this product. Be the first to write one!