Heritage Music Press
Teach Me Something New Today - Imiolo - Book - Gr. K-3
---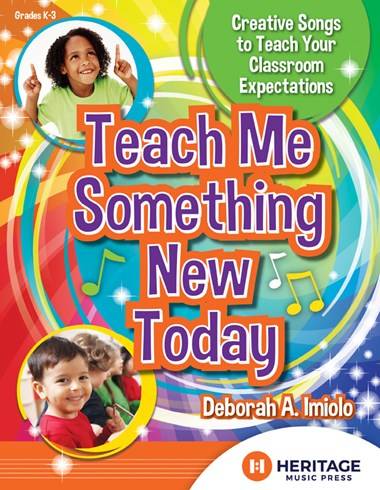 Creative Songs to Teach Your Classroom Expectations
Author: Deborah A Imiolo
Format: Book
Version: Classroom Materials
Level: Grades K3
What does it look like to learn? What does it sound like? How should students treat each other? The songs in this creative book answer these questions for your students, helping them to understand your expectations. Each song comes with a lesson plan that emphasises character and music education, so your students are practising their music skills and their citizenship at the same time. Most songs include optional classroom percussion or barred percussion accompaniments.
Song List:
Tell Me about Your Hopes and Dreams
Cool Rules about Instruments
Stop! Be Silent
How Do You Learn in School?
I'll Look, Look, Lookie
Teach Me Something New Today
Do Your Best and Do the Right Thing
Ready to Learn
Take a Little Walk to School
Be the Answer
I Am Special
I Woke Up This Morning
Reach Up!
Yes I Can!
There are currently no questions for this product.
There are currently no reviews for this product. Be the first to write one!