Power-All
Cable - Daisy Chain with 5 Right-Angle Ends
---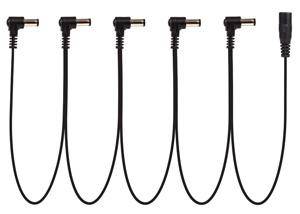 Additional Photos: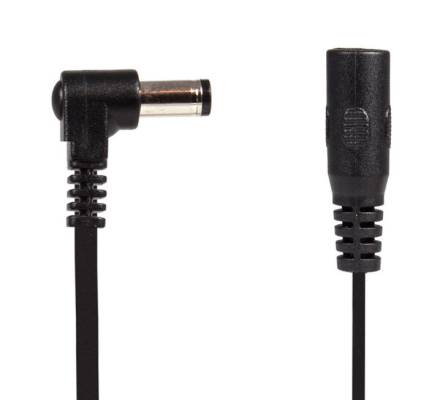 The Power-All Cable-5/R Daisy Chain allows the user to connect up to five pedals in series to a single power source.*

The C-5/R offers the following features:

• 1 x Female Barrel jack to connect to Power-All or other power source (C-M/M & C-BL Cable may be required to connect C-5/R to brick-style power supplies)
• 5 x right-angle Male Barrel plugs to connect to pedals or other cables
• Spring-loaded male plugs to reduce chance of disconnection
• 26-gauge Cable with oil-resistant vinyl sheath
• 10.5" (approx. 264 mm) Cable length between plugs
• NEW Lo-Pro™ Plug design offers the smallest plug dimensions possible in order to save space on your pedalboard and to make connection to your pedals quick, easy and efficient
There are currently no questions for this product.
There are currently no reviews for this product. Be the first to write one!