Schilke
Silverplated Tuba Mouthpiece 67
---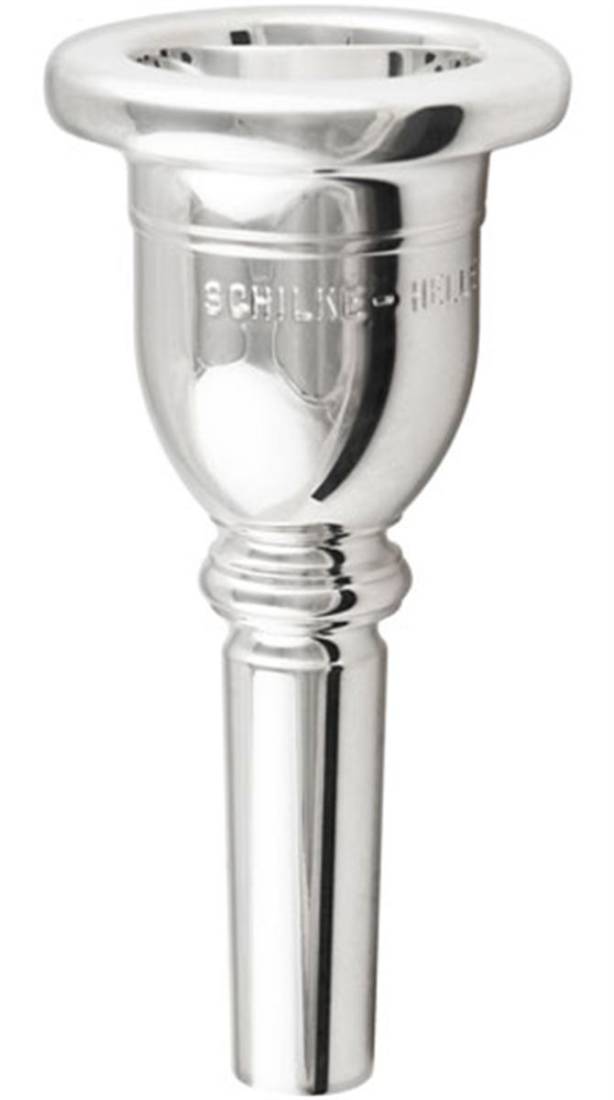 or from
$27
CDN/mo
Schilke tuba mouthpieces are specially designed for BBb, CC, Eb and F Tubas (sousaphones) which require a standard (large) shank tuba mouthpiece. Models 66, 67, and S-H feature the classic Helleberg shaped cup. Please inquire if the mouthpiece is intended to fit a European tuba.

Model 62
31.85 mm | 1.254"
A superior standard mouthpiece with a good centered sound and easy response in the high and low register with good intonation. Also recommended for Eb or F tuba.

Model 66
31.52 mm | 1.241"
Designed from the original Helleberg, this mouthpiece offers a smaller inside cup diameter but still produces a rich tone quality with a wealth of volume.

Model SH
31.84 mm | 1.253"
This Schilke "Helleberg" model offers a rim contour that is different from the #66. This mouthpiece produces a sound that is clear and dark.

Model 67
32.41 mm | 1.276"
Similar to the "SH" model, but slightly larger. The contour is also similar to the #66 but offers improved tonal response.

Model 69C4
32.76 mm | 1.290"
With a very comfortable rim and cup that is not too deep, the 69C4 offers an excellent characteristic sound and facilitates all registers of the instrument.
There are currently no questions for this product.
There are currently no reviews for this product. Be the first to write one!