Applied Microphone Technology
Z1 - Flute Microphone with BP45 Belt Preamp
---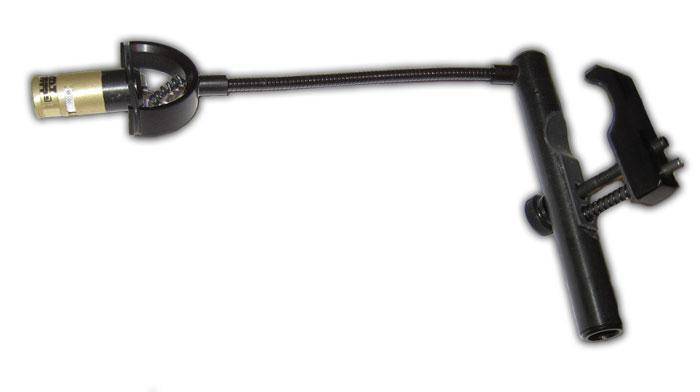 or from
$92
CDN/mo
The AMT Z1 Flute Microphone System. Designed, manufactured by hand, and distributed by Applied Microphone Technology in the USA. The system is intended to clip onto standard size flutes. The Z1 is the choice for top professionals that look for the most natural sound reproduction possible out of a microphone. All versions of the Z1 now include updated features including AMTs new D.C.T. (Disconnect Cable Technology), full iso-ring, and the ability to connect to the Wi5C belt pack free Wireless system. The Z1 comes with the rugged metal housed BP45 belt pack preamp, cable for the preamp, and a hard shell case.

The Z1 in it's stock configuration is the perfect choice for the player that needs a hard wired (non wireless) belt pack style setup. The Z1 comes in four versions. (Z1, Z1 Studio, Z1W - Shure, Z1W - Sennheiser) All of the microphones are identical. The decision between the versions comes when you choose between wireless, hardwired, and / or require both.

The Z1 allows the player to easily change to and from AMT's different preamps while also allowing for direct connections to either the Wi5C, Shure or Sennheiser wireless systems. With a change in a cable, convert your Z1 from a beltpack style system over to a wireless setup quickly and easily. Cables and wireless systems sold separately.

The AMT Z1 is an excellent choice for soft to loud music for a principal artist, ensemble setting, or as a soloist. The microphone is suspended in a 4 point isolation ring reducing key and handling noise. Phantom power or 1 AA battery required for hardwired / beltpack use.

The Z1 comes with BP45 belt pack style preamp, case, and AMT disconnecting cable technology to allow the microphone to be used as "W"ireless or "Studio" models if needed. *Additional cables for a variety of setups sold separately.

Use it with:
Flute
Specifications:
ElementCondenser
Polar PatternCardioid
Frequency50Hz - 20kHz
Sensitivity-65dB+ 4dB
Impedance150 Ohms*
Phantom Power12 to 52 vDC*
9 volt battery
Max input SPL139 dB
Dimension2" Flex Arm
Cable10'
WeightMic only: 22 grams

Comes with:
AMT Z1 Microphone
Belt pack Preamp
Hard shell Blo-mold protective case.
There are currently no questions for this product.
There are currently no reviews for this product. Be the first to write one!