Oxford University Press
The Oxford Book of Ceremonial Music for Organ, Book 1 - Gower - Organ - Book
---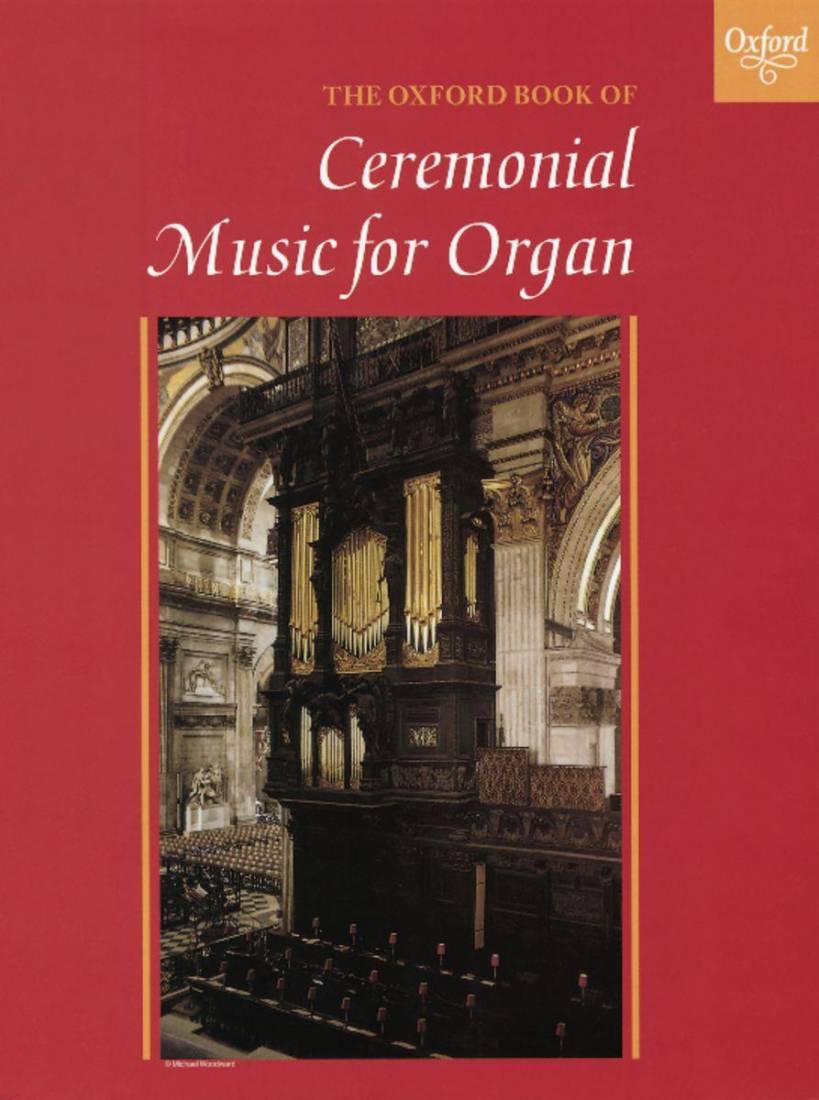 Compiled: Robert Gower
Format: Book
Instrumentation: Organ
33 grand ceremonial pieces that are ideal for use at weddings, as voluntaries, or for recitals. Not all the music is loud and extroverted: together with pieces like fanfares and marches, the collection contains a sprinkling of quieter items in solemn mood.
Contents:
Boellmann: Chorale from Suite Gothique
Boellmann: Menuet gothique from Suite Gothique
Boyce: Allegro from Symphony in D
Chilcott: Sun Dance from Organ Dances
Dukas: Fanfare from La peri
Elgar: Nimrod from Enigma Variations
Fletcher: Toccata
Gigout: Grand choeur dialoguee
Handel: Two pieces from Judas Maccabeus (See, the conqu'ring hero come!; March)
Handel: La Rejouissance from Fireworks Music
Handel: Minuet from Fireworks Music
Handel: Interlude from Water Music
Ives: Processional
Jackson: March
Lange: Tuba tune
Madden: Tuba Magna
Mathias: Recessional
Mathias: Fanfare
Mendelssohn: War march of the priests
Muffat: Les Gendarmes
Muffat: Gavotte
Murrill: Carillon
Parry: Elegy
Peeters: Festival voluntary
Purcell: Rondo from Abdelazar
Purcell: Three Pieces from Dioclesian (Dance of the Bacchanais)
Purcell: First Act Tune
Purcell: Second Music
Salome: Grand Choeur
Sumsion: Ceremonial March
von Paradis: Siciliene
Walford Davies: Solemn Melody
Walton: Introduction and March from the Battle of Britain
There are currently no reviews for this product. Be the first to write one!