Avantone Pro
ADM Dynamic Snare Mic with Mount
---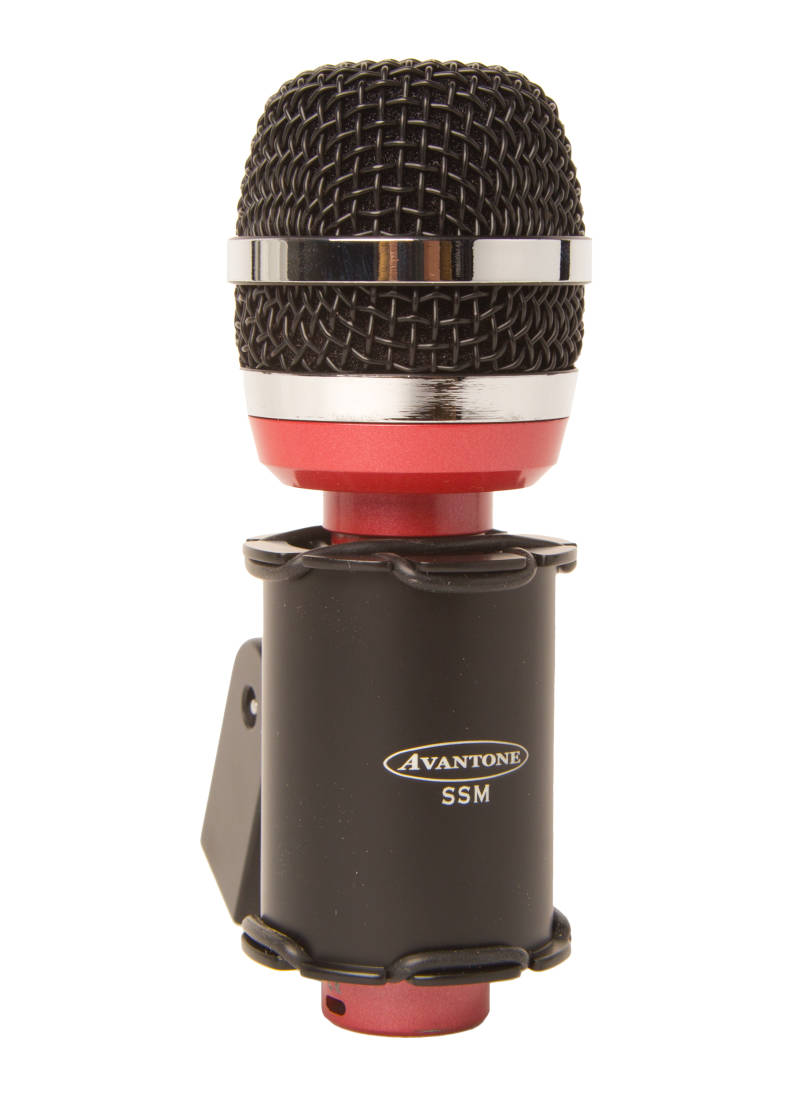 Additional Photos: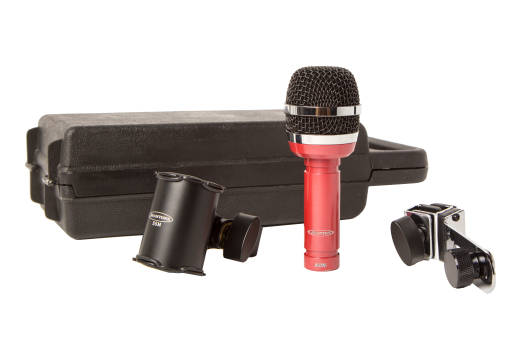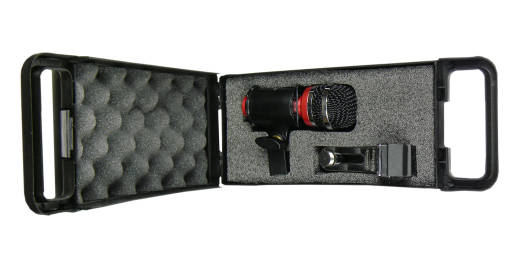 or from
$27
CDN/mo
ADM
The 2nd generation ADM snare drum microphone from Avantone represents the very finest snare drum microphone available, both for live clubs & concerts, as well as serious studio recording projects. The Avantone ADM snare drum mic is voiced to "follow" the familiar sound of industry standard snare mics. Avantone has engineered a better low end and smoother, extended top end. Although it is labled a "snare drum mic", the ADM is a versatile mic that is completely at home on high toms, bongos, congas, guitar cabinets and more
Each Avantone ADM kick drum mic is die cast from zinc, with a brass and steel grill assembly. As with all Avantone mics, there is NO PLASTIC to break!

A unique feature of all Avantone drum mics is pair of machined insets on the barrel of the microphone body. These insets allow the O-rings of the SSM shockmount to "lock" the mic into place, which prevents mic shifting and slippage.

The included SSM shock mount is as rugged as you can find and allows for a superb decoupling of the mics from unwanted low-frequency transfer and rumble. This feature, coupled with the use of the Pro-Klamps, results in a much tighter, less muddy sound than other brands of drum mics. Each SSM is constructed of heavy-duty die-cast zinc, which is not only incredibly durable but also adds mass, which contributes to vibration dampening/decoupling.

The included PK-1 Pro-Klamp drum rim mic mount is superb in allowing a confident positioning of the mic while inhibiting the transfer of unwanted vibrations up into the mic with three(!) stages of rubber dampening/decoupling material. This isolation allows for professional results without the need for traditional tripod/boom stands. While it was designed to withstand the rigors of live stage gigging, it is the first drum rim mic mount that will reliably work in a pro studio situation.

Features
• Applications include: Snare drum, high toms, bongos, congas, guitar cabinets and more
• Extremely durable shockmount eliminates ambient/ground noise
• Pro-Klamp provides optimal positioning and further eliminates noise
• Includes custom molded, padded hard-plastic case

What's Included
• Avantone ADM snare drum microphone
• Avantone SSM Shockmount
• Avantone PK-1 PRO-KLAMP drum rim mic mount
• Custom-molded padded carrying case
• Owners Manual

Specifications
Type: Dynamic
Polar Pattern(s): Cardioid
Frequency Response: 50Hz - 16kHz
Output Impedance: 520 Ohms
Maximum SPL: 145dB
Output Connector: Male XLR 3-pin
Power Requirements: N/A
Weight: .35 kg (11 oz)

There are currently no questions for this product.

There are currently no reviews for this product. Be the first to write one!