G. Henle Verlag
Prelude c sharp minor op. 3 no. 2 - Rachmaninoff /Rahmer /Hamelin - Piano - Sheet Music
---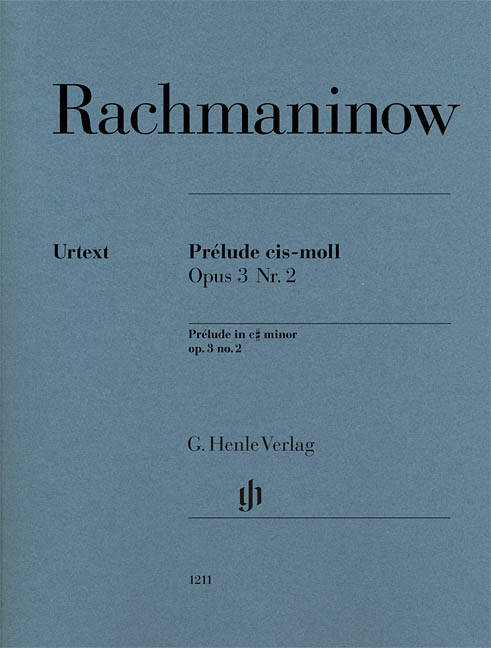 Additional Photos: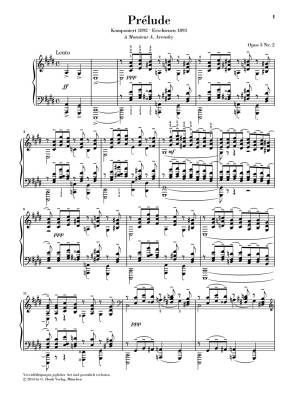 Composer: Serge Rachmaninoff
Editor: Dominik Rahmer
Fingering: Marc-Andre Hamelin
Format: Sheet Music
Instrumentation: Piano

Possibly the most famous late Romantic piano work and now finally also available in Henle Urtext! First published in 1892 as part of the piano cycle "Morceaux de Fantaisie" op. 3, the work also soon became well known abroad, in particular due to the concert tours given by the pianist Alexander Siloti, Rachmaninoff's cousin. And even Rachmaninoff himself was soon no longer able to perform any concerts in America, without someone in the audience crying out "C sharp minor!" at the end... The thundering chords of the final part are legendary and at the same time not as unplayable as one might have been led to believe.
There are currently no questions for this product.
There are currently no reviews for this product. Be the first to write one!