Alfred Publishing
Beginning Garageband '09 (dvd)
---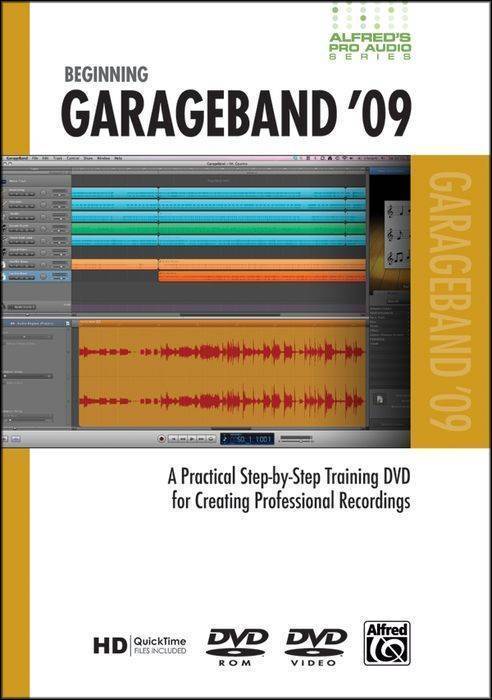 This in-depth, step-by-step video shows you how to produce amazing recordings from start to finish with GarageBand '09.

Open up a new project, set up your audio interface, create audio and virtual-instrument tracks and record each part until your song is finished and ready for final mixdown. Learn everything about the virtual instruments, guitar amp modellers and musical loops and maximize all the effects and signal processor plug-ins included with the program.

GarageBand '09 is ideal for songwriters, musicians and bands of all levels, from hobbyists to professionals. Once you learn to take control of GarageBand, you'll find out why millions of people use it for audio production, songwriting, podcasting, soundtracks and more.
There are currently no reviews for this product. Be the first to write one!