DiMarzio
Super Distortion Humbucker - Black with Nickel Poles
---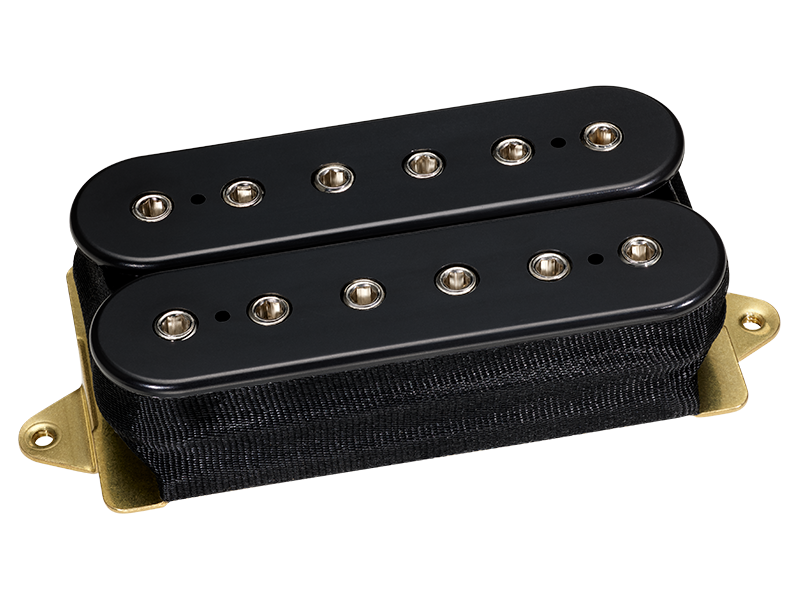 Product Videos :
YouTube Video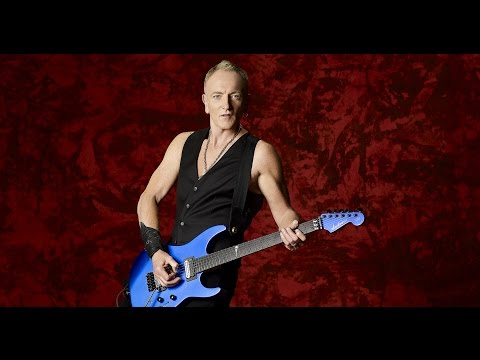 YouTube Video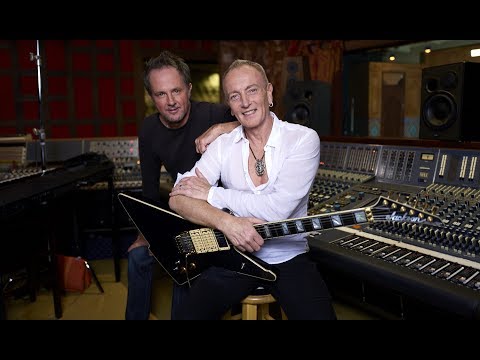 or from
$17
CDN/mo
This pickup started a sound revolution. Replacement pickups simply didn't exist before the invention of the Super Distortion in the early Seventies. The Super Distortion (and its original 3-conductor version, the Dual Sound) was the first pickup specifically designed to kick a tube amp into total overdrive, and is still the standard by which all other high-output pickups are measured. The Super Distortion has a perfect blend of power and tone: both single-notes and chords jump out of the amp and fill the room (or the track) with a wall of sound. The balance of tones is classic thick, boosted mids, big lows and fat highs. This is the sound you've heard for over three decades on platinum records, from players as varied as Ace Frehley, Al Di Meola, and Paul Gilbert. It's also versatile: 4-conductor wiring allows instant access to Strat-like split and series-parallel modes.

Specifications
Recommended For: Primarily bridge, although can be used in the neck position with relatively low-gain amp. Specifically designed for solid-bodies
Wiring: 4 Conductor
Magnet: Ceramic
Output: 425 mV
DC Resistance: 13.68 Kohm
Year of Introduction: 1972
Youtube video product demo
Youtube video product demo
3.239.59.31
CCBot/2.0 (https://commoncrawl.org/faq/)
AWESOME PICKUP
0 of 0 customers found this review helpful
Product Experience
I own it
Closest Store
Edmonton South, Alberta
In my quest for the best pickups, covered or uncovered, this is really good. I have guitars with Gibson pickups(Burstbuckers, 57 Classics), Fender( Custom 50s, stock earlt 70s, Texas Specials)Seymour Duncans( JBs, Distortion, 59s, Velvet, Alnico Pro II Slash,Flat Strat) and Dimarzio(Fred, PAF Pro, Evolutions, Tone Zone, Air Norton). Being perhaps the first ever custom pickup, the Super Distortion is similar to the Burstbucker, Evolution, Fred or SD Didtortion in tone with higher gain, slightly less mids, but more bass and less treble. Best played uncovered. I bought the creme colored pickups for a brown Les Paul to match the plastic pickup rings and pickguard. I does lack a little in the neck position though as it is a bit bassy with lack in definition but I find both pickups need to be raised higher than normal for optimal tone.
Posted by

Music Mike

on

Jul 24, 2022
Works great in my Start
1 of 1 customers found this review helpful
Product Experience
I own it
Closest Store
North York, Ontario
Put this pickup in the bridge position of my mim Strat, and it sound amazing. Great pick up for the price
Posted by

anonymous

on

Sep 9, 2020
DP100 Super Distortion
3 of 3 customers found this review helpful
Product Experience
I own it
Closest Store
Belleville, Ontario
This is a fantastic pick up. Installed this in a copy guitar about and it brought it back to life. Very powerful with great mid range and cleans up nicely. Very clear on boost, even at high volumes. Highly recommended and a great value.
Posted by

Stuart

on

Jan 24, 2020
Super D
6 of 7 customers found this review helpful
Product Experience
I own it
Closest Store
Port Coquitlam, British Columbia
I've owned this pickup since the early 80s, also many other high-output pickups. The Super D is the best one I have for overdrive with a balanced tone and articulation, you here everything even your fingertips on the rosewood. Wonderful personality for such a massive output- THE BEST.
Posted by

LeeMod

on

Mar 30, 2015