Mel Bay
Stomping 'Em Along Slow - Grossman - Book/Audio Online
---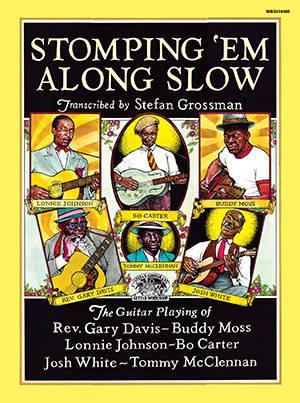 Additional Photos: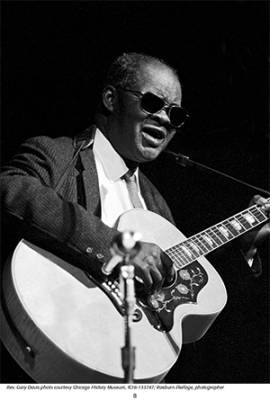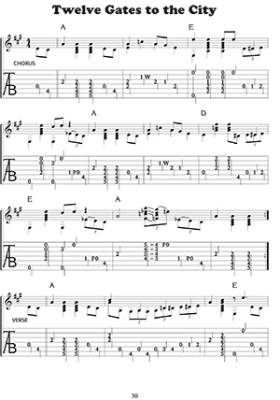 The Guitar Playing of Lonnie Johnson, Bo Carter, Rev. Gary Davis, Buddy Moss, Josh White & Tommy McClennan
Transcribed: Stefan Grossman
Format: Book with Audio Online
Instrumentation: Guitar
This collection presents six legendary blues guitarists from the 1920s to early 1940s. Each has his own unique approach, style and techniques for playing. Some, like Rev. Gary Davis favoured regular tuning while Josh White was equally at home playing in Open D tuning as well as standard tuning. Lonnie Johnson is unique in his playing techniques as well as use of a D G D G B E tuning. Buddy Moss's recordings influenced generations of Piedmont guitarists, especially Blind Boy Fuller. Bo Carter had one of the most unusual tonal approaches for playing blues, ragtime and novelty songs. And lastly there is Tommy McClennan. His recordings sound "rough and tumble", but once you explore the intricacies of his playing you will discover a powerful blues guitarist.
Rev. Gary Davis

Cincinnati Flow
Piece without Words
Children of Zion
Twelve Gates to The City

Bo Carter

Let's Get Drunk Again
Nobody's Business
Honey
What You Want Your Daddy to Do

Buddy Moss

Oh Lordy Mama
Sleepless Night
Someday Baby (I'll Have Mine)

Josh White

Crying Blues
Bad Depression Blues
High Brown Cheater
My Soul Is Gonna Live With God
Pure Religion Hallilu

Lonnie Johnson

Away Down In the Alley Blues
Stomping 'Em Along Slow
Blue Ghost Blues
There Is No Justice
Helena Blues
Sittin' On A Log
Corn Bread Blues

Tommy McClennan

Blues as I Can Be
I'm Goin', Don't You Know
Love With a Feeling
New Highway No.51
Drop Down Mama
HOW TO USE THIS BOOK:
1) Listen over and over to the original recordings available via the download link for this collection.
2) Get a program that can control digital audio files. Use this with the transcriptions and the recordings.
3) Be patient!! Practice, practice and practice some more!!
Press play to listen:
Press play to listen:
There are currently no reviews for this product. Be the first to write one!