Kevin Mayhew Publishing
Funky Flute Repertoire Book 1, Student - Hammond - Book/CD
---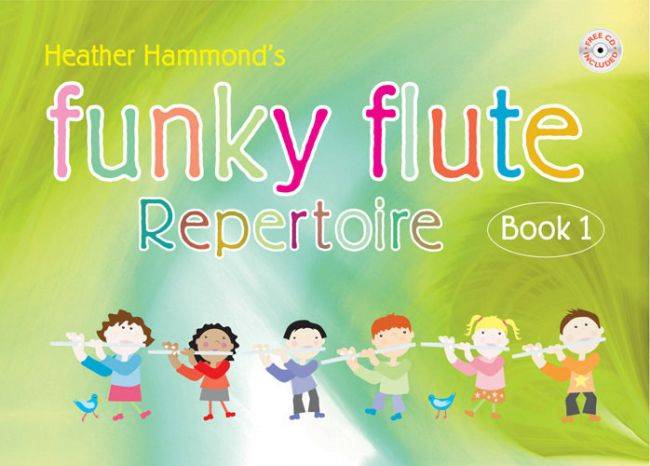 Author: Heather Hammond
Format: Book with CD
Instrumentation: Flute
Funky Flute
shows young flautists everything they need to know, including how to hold the flute, getting a good sound and how to read music. And, naturally, it is packed with fun-to-play pieces in Heather's inimitable style.
Song List:
Annie's song
Boogie woogie jingle bells
Brave and bold
Far away
Feelin' sad
Frere Jacques trio
Funky Miss Muffet
Girls and boys
Grandma's ragtime rave-up
In the light of the moon
Keep on smiling
Kit bag blues
Lavender's blue
Lord Henry's hornpipe
Lucky boots bossa
Mango tango man
Mary had a little lamb
Merrily we jazz along
Misty mood
Ode to joy
Pease pudding/Skip to my Lou
Sleepy eyes
Sneaky shot
Starlight nocturne
The grand old Duke of York
The team's lament
This old man
When the Saints go marching in
While shepherds watched their flocks
Wishing on a star
There are currently no questions for this product.
There are currently no reviews for this product. Be the first to write one!