Baerenreiter Verlag
Requiem K. 626 - Mozart/Sussmayr - Vocal Score - Book
SKU: #

134470
|
Model: #

BA4538-90
|





Product Reviews

0 Reviews
Write a Review
---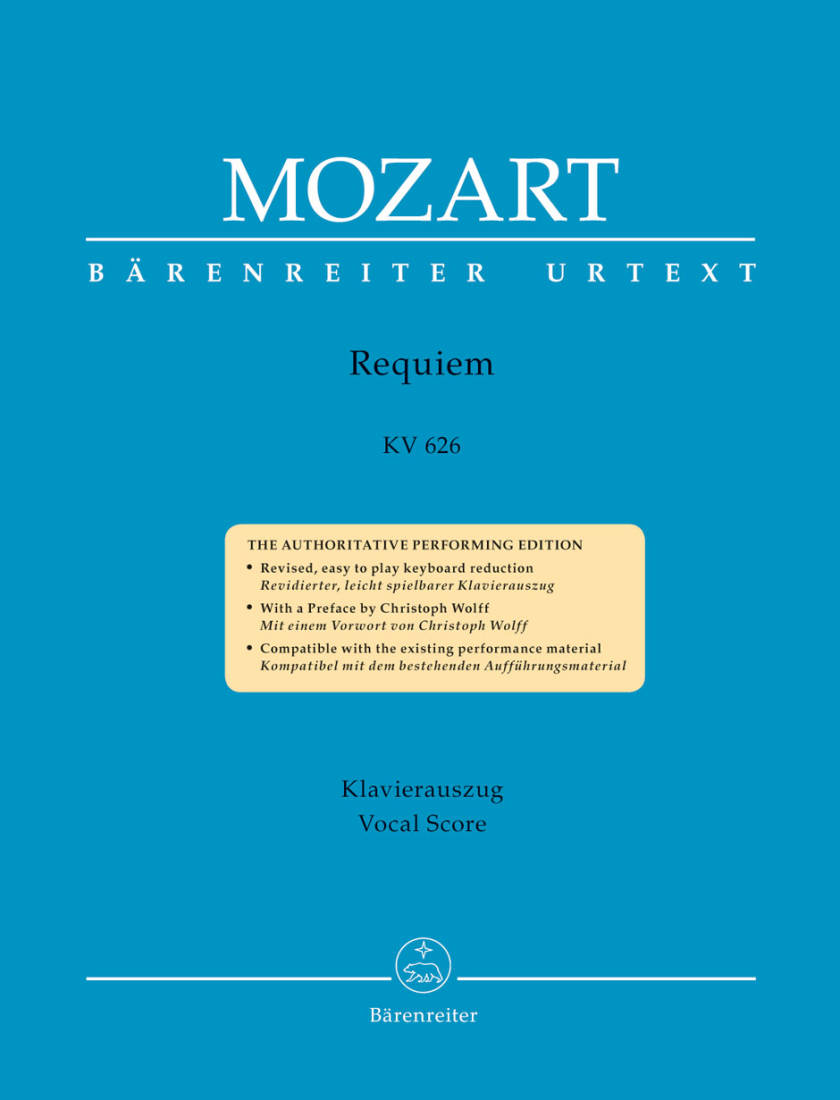 Additional Photos: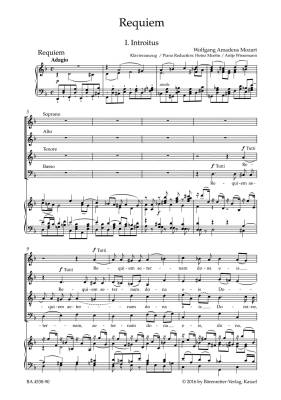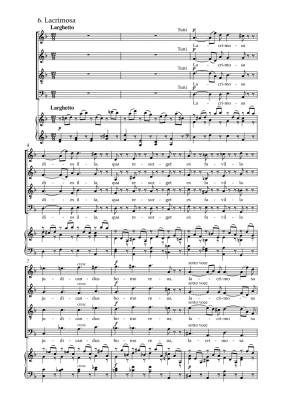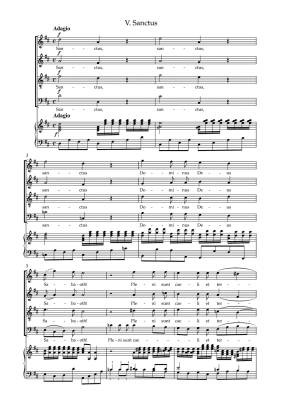 The Requiem, completed by Franz Xaver Sussmayr, in its traditional form
Composers: Wolfgang Amadeus Mozart, Franz Xaver Sussmayr
Arrangers: Heinz Moehn, Antje Wissemann
Format: Book
Version: Vocal Score, SATB
Mozart's final work, the Requiem K. 626, was left incomplete. The completion of the fragmentary score by his assistant Franz Xaver Sussmayr, who helped him with The Magic Flute, has the character of a historical source with utmost closeness to Mozart's thoughts.
The completed Requiem score, published in the New Mozart Edition, serves as the basis for this vocal score edition which now appears in a revised form and newly engraved. Minor corrections have been made to the musical text, the vocal parts have been made easier to read and the piano accompaniment easier to play.
Christoph Wolff, an authoritative Requiem connoisseur has supplied a Foreword with a clear and concise account of the work's genesis and its musical features.
This vocal score was revised in 2017.
Duration: 55:00
What makes the revised vocal score so special?
The vocal score has been newly engraved with a generous layout.
The pagination has been adopted from the previous edition. This means that you can rehearse and perform this work with some singers using this new edition and some the old Baerenreiter edition.
This vocal score includes a revised piano reduction: The old Moehn piano reduction has been maintained, but corrected and uncluttered; on the whole the new piano reduction is easier to read and to play.
The vocal score is fully compatible with all existing performance material.
A more exact spacing of underlaid words has been included in the vocal parts.
The text appears in a slightly larger type size.
The vocal score now contains a Foreword (Ger/Eng) by authoritative Requiem connoisseur Christoph Wolff describing the work's genesis and its musical features; this text is interesting and accessible not only to professionals but also to amateurs and music lovers.
Apart from corrections the musical text remains unchanged.
Contents:
Vorwort
Preface
I. Introitus
II. Kyrie
III. Sequenz:

1. Dies irae
2. Tuba mirum
3. Rex tremendae
4. Recordare
5. Confutatis
6. Lacrimosa

IV. Offertorium:
V. Sanctus
VI. Benedictus
VII. Agnus Dei
VIII. Communio / Lux aeterna
There are currently no reviews for this product. Be the first to write one!