Baerenreiter Verlag
Early Start on the Cello, Volume 3 - Sassmannshaus/Corssen - Cello - Book
SKU: #

308146
|
Model: #

BA8998
|





Product Reviews

0 Reviews
Write a Review
---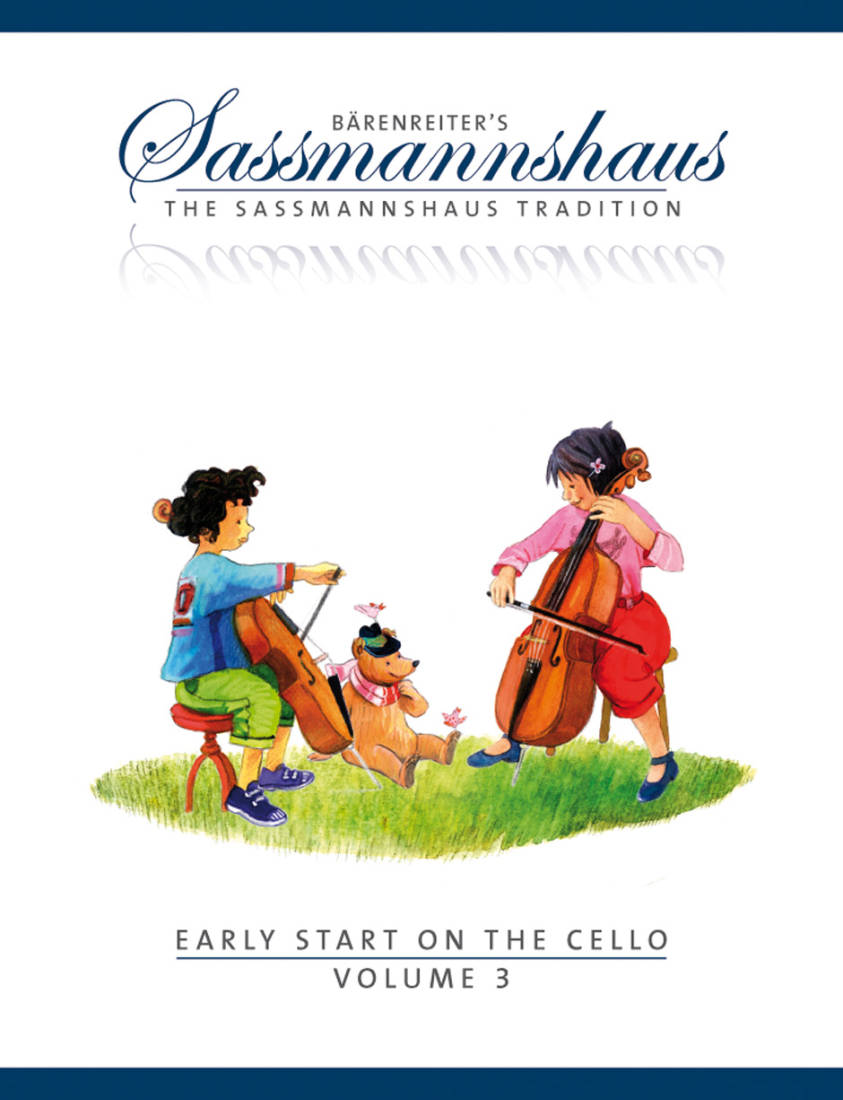 Additional Photos: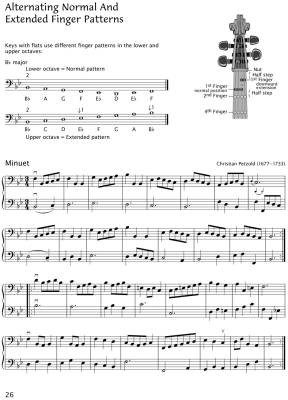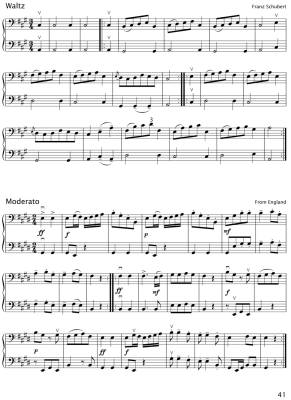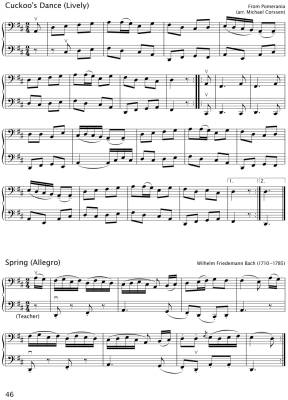 Elementary duets. Dances and other pieces in various keys
Authors: Egon Sassmannshaus, Michael Corssen
Format: Book
Instrumentation: Cello
The main focus of Volume 3 lies on duet playing in various metres and keys. The variety of the selected recital pieces is designed to encourage fun in music-making and to develop a feeling for contrasting musical styles. On this basis, the familiar finger patterns and bowing strokes are thoroughly practiced and expanded. Learners also encounter fundamental ornaments (trills, appoggiaturas, upper mordents) and a new rhythmic unit: the triplet.
High first position and half position and are introduced to prepare students for playing in higher positions. By marking new fingerings in pieces already mastered, they can then take the next methodological step on the basis of familiar rhythmic and melodic patterns. Many of the duets have been deliberately coordinated with Volume 3 of the viola tutor "Fruher Anfang auf der Viola" (BA 9683), thereby providing useful additions to the otherwise slender literature for this charming combination of instruments. References to suitable pieces for viola and cello can be found in the tabular overview printed on the inside back cover.
Contents:
Preface
The Half Step Is Between The Third And Fourth Fingers
Ornaments
The Half Step Is Between The First And Second Fingers
The Second And Third Finger Patterns
Triplets
Extended Finger Pattern Moves Upward
Alternating Normal And Extended Finger Patterns
Minor Keys
High First Position
Half Position
Duets In Various Keys With Alternating Finger Patterns
The authors
In 1976 Egon Sassmannshaus, one of the most experienced and renowned violin teachers in Germany, published his tutor "Fruher Anfang auf dem Cello". This standard work for young string players quickly became the most popular and best-selling tutor in the German-speaking countries for beginners on this instrument. His son-in-law Michael Corssen, the co-author of Volumes 3 and 4, is a baroque cellist and conductor who heads a music school in the German state of North Rhine-Westphalia. Egon Sassmannshaus's son, Kurt Sassmannshaus, functioned as co-editor of the English-language edition, "Early Start on the Cello" (BA 8996, BA 8997, BA 8998, BA 8999), adapting his father's successful tutor to meet the needs and requirements of English-speaking children.
The combined knowledge and experience of the Sassmannshaus/Corssen family make these four volumes the most thoroughly researched and thought-through cello tutor for beginners all over the world.
There are currently no reviews for this product. Be the first to write one!