Schott
Musical Journey Around the World: Piano Pictures Series, Vol. 4 - Twelsiek - Piano - Book
SKU: #

732532
|
Model: #

49018140
|





Product Reviews

0 Reviews
Write a Review
---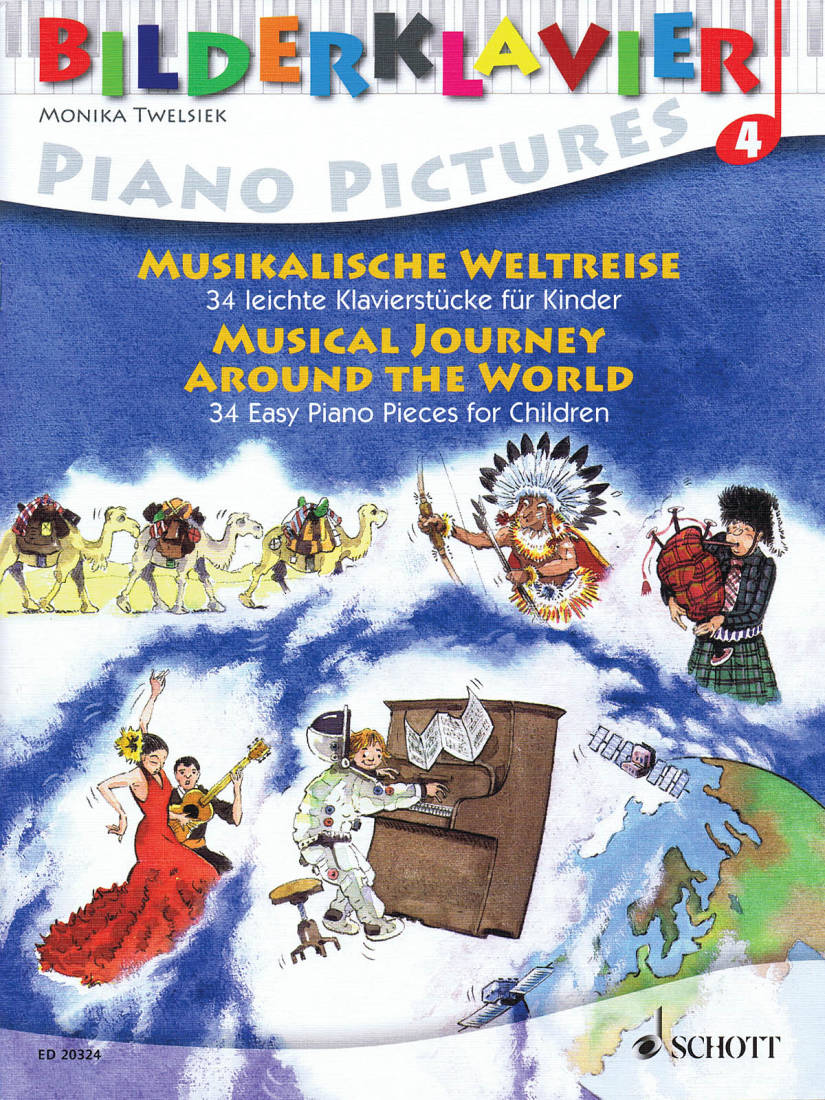 34 Easy Piano Pieces for Children
Composers: Various
Editor: Monika Twelsiek
Format: Softcover
Instrumentation: Piano
Starting from Germany,
Musical Journey Around the World
takes us through the music of Austria, Italy, Africa, Spain, Russia, China, America and beyond. Includes works by 32 composers. With colour illustrations.
Song List:
I. Szelenyi: Faraway Regions
G.F. Humbert: The Black Forest Doll
The Cuckoo Clock
J.H. Schein: Allemande
L.v. Beethoven: German Dance
L. Mozart: Swabian Dance
C. Czerny: Austrian Theme and Austrian Waltz
G.F. Humbert: Tarantella
P. Tschaikowsky: Italian Song
R. Mohrs: Here Comes the Caravan
J. Ferrer: Spanish Serenade
J. Takacs: Fandango
M. Schoenmehl: The Spanish Guitar Player
J.F. Dandrieu: Gavotte en Rondeau
P. Tschaikowsky: Old French Song
J. Takacs: Kareltje
J. Clarke: The Prince of Denmark's March
C. Scott: The Little Highland Piper
J.W. Hassler: Ecossaise, Scottish Dance
E. Grieg: Norwegian Dance
F. Chopin: Polish Song
M. Szymanowska: Mazurka
A. Dvorak: Sousedska, Bohemian Dance
B. Bartok: Peasant's Dance
Swineherd's Dance
P. Tschaikowsky: Russian Song
M. Glinka: Russian Polka
G.F. Humbert: The Nodding Mandarin
M. Mekiffer: Chinese Wedding
J. Takacz: Dance of the Medicine Man
S. Stojantschew: Native American Song
F. Emonts: Blues
M. Schoenmehl: Big Band Tune
C. Norton: Inter-city Stomp
There are currently no reviews for this product. Be the first to write one!