Brinegar Vocal Arts
Pitch Perfect: A Theory and Practice of Choral Intonation - Brinegar - Book
---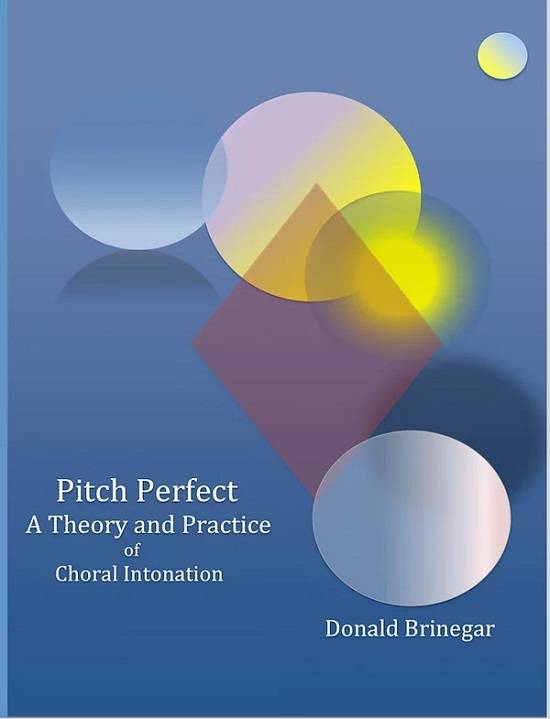 Author: Donald Brinegar
Format: Book
Version: Text

Endorsments:

"Donald Brinegar's deeply scholarly, highly original "Pitch Perfect" is the result of his life-long study and practice of choral tuning. His decades of workshops on this topic have become legendary and his book details numerous areas of theoretical and practical means that form the basis of his approach, including various tuning systems, scales and modes, tetrachords and the medieval hexachordal system, acoustics, text study, rehearsal techniques and many others, all carefully organized through a system of nested hierarchies grouping related topics. Brinegar then applies his theories to a number of specific compositions from the Renaissance to the present day. "Pitch Perfect" is an essential book for the library of all choral conductors, written by an esteemed choral master." - Dr. Morten Lauridsen, Composer, University Professor, USC, National Medal of Arts Recipient, 2007.

"Pitch Perfect brilliantly combines two of Don Brinegar's lifelong loves - teaching and the art of comprehensive score preparation. He connects a wide variety of important technical data, puts it in his "teacher centrifuge," and the result is a unique and fresh new perspective on musical nature, with practical application to conducting, score analysis, and performance. Serious emerging and seasoned conductors need a copy of this book!" - Dr. Z. Randall Stroope, Composer and University Professor

"My musical life changed when I discovered that the major third my tenors were singing at the final cadence of a Renaissance motet WERE in tune, but it was in tune to a different tuning system than the tempered piano. THANK YOU maestro Brinegar for sharing your tuning system with me more than twenty years ago and codifying it in "Pitch Perfect". The tuning system outlined in this new book (with historical musical examples from major composers) is cellular, functional, historical, lunar, mathematical, musical, natural, over-tonal, partial, philosophical, practical, scientific, solar, spiritual, tetra-chordal, under-tonal, hexa-chordal, and visual. Vocal colours emerge from a natural system of balancing and tuning chords. Functional and helpful conducting gestures suggest themselves from an understanding of the tuning hierarchy. Sharing this tuning system with my singers enabled them to sing more beautifully, more balanced, more resonant, and more expressive than ever before, and has influenced all of my compositions. "Pitch Perfect" WORKS!" - Dr. Ronald Kean, Composer and Professor Emeritus.

"Don is a master teacher. Over the years many of us have been greatly influenced by his work through his choirs, his choral adjudications, and in his classroom. In this book, Don eloquently and systematically explains his "principles and foundations" for improved intonation through his words and numerous musical examples. This book is a compilation of his lifetime journey of listening, learning, reflecting, and teaching--as if you were sitting in his classroom or speaking to you personally." - Dr. J. Edmund Hughes, University Professor of Choral Studies.
There are currently no reviews for this product. Be the first to write one!